BookMachine's 2022 Autumn CAMPUS courses have been released and one of our Art Buyer's, Lucy has become a BookMachine CAMPUS course tutor!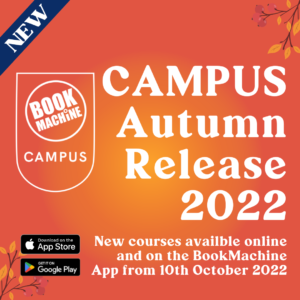 BookMachine CAMPUS is BookMachine's library of industry-specific visual courses for publishing professionals, who want to gather new, or brush up on their existing skills. The courses are less than an hour in length so and are split into five modules so are perfect for busy schedules. The courses cover a range of relevant industry themes!
Lucy has 6 year's experience in her role in the Creative Services team and has managed photo research and licensing for a huge variety of projects. Lucy share's her team's insider knowledge on how to make the most of photography, from conception and briefing, to managing the budget and licensing considerations.
The course explores how you can conceptualise, determine and brief your business' photographic needs in the most effective, budget-friendly way.
Course overview
The right photo can make a product, and the wrong one can break it. So how can content creators, authors, editors and publishers make sure they (and their photo researchers) are finding the right ones most efficiently? This course will give you the tools to conceptualise, determine and brief your photographic needs in the most effective, budget-friendly way.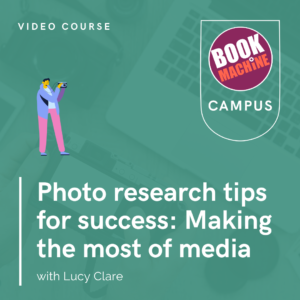 Modules
Considerations: Keeping in mind the final product
The brief: Getting the most from your photo brief
Selection: Choosing the right photos
Money matters: Making the most of your budget
Wrap up: Dos and Don'ts
Course outcomes:
Consider how the chosen photos will work together with the final product – from the quality and impact of the imagery to the relevancy and cultural representation.
Learn how to get the most out of your photo brief, featuring examples of what to include as well as what to avoid.
Understand how researchers will select photos according to the brief and how to get the right imagery for your project.
Find out how the budget factors into the brief.
Discover how to make your money go further by thinking outside of the box.
Who is this course for?
Content creators or editors working with designers and photo researchers to create impactful books and other products – and who want to take their imagery/photo research briefs to the next level.
People in publishing who need to make their budget go further when planning and briefing their photographic needs for a project.
Publishing hopefuls who are interested in working in design, photo research – or even editorial, marketing and more – and who would like to learn more about what is needed for a photo brief in order to create a show-stopping design with.
We really enjoyed the process of putting this course together. It really does highlight how we should be paying attention to photography at every stage, and the final product should always be kept in mind, even at early briefing stages. There are so many variables to consider in the production process, which we cover in the course, as well as the importance of strong communication between the editorial and design and creative roles.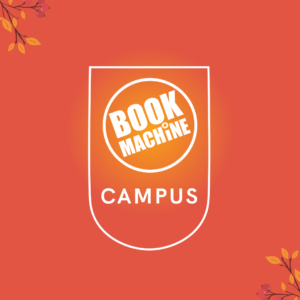 If you are interested in the course, please follow the following link: https://buff.ly/3EqVhlY
Check out the #BookMachineCAMPUS library here. All courses are available to +CAMPUS members. Subscription starts from £18/month, or £180 for the whole year, and you can cancel at any time.