Last week, we had Nick join us for a week's work experience. He is eagerly awaiting his A-level results before beginning an Art Foundation course in September with a view to studying Graphics at University.
We aimed to give Nick an overview of what life can be like in an office but also an idea of the work that we do. He tried his hand at photoshop, cover and sample designs but of course life in our studio wouldn't be complete without a…
Blog Post: a week's work experience at EMC Design
I was interested to do this work experience at EMC as I wanted to see what the atmosphere of the company was like. When considering graphic design as a career choice I was slightly concerned that being in the private sector would result in a stressful and high pressure environment. Whilst being in an industry where deadlines are highly important must naturally result in some high pressure moments, the atmosphere seemed largely relaxed and informal, which made me more likely to consider it as a career.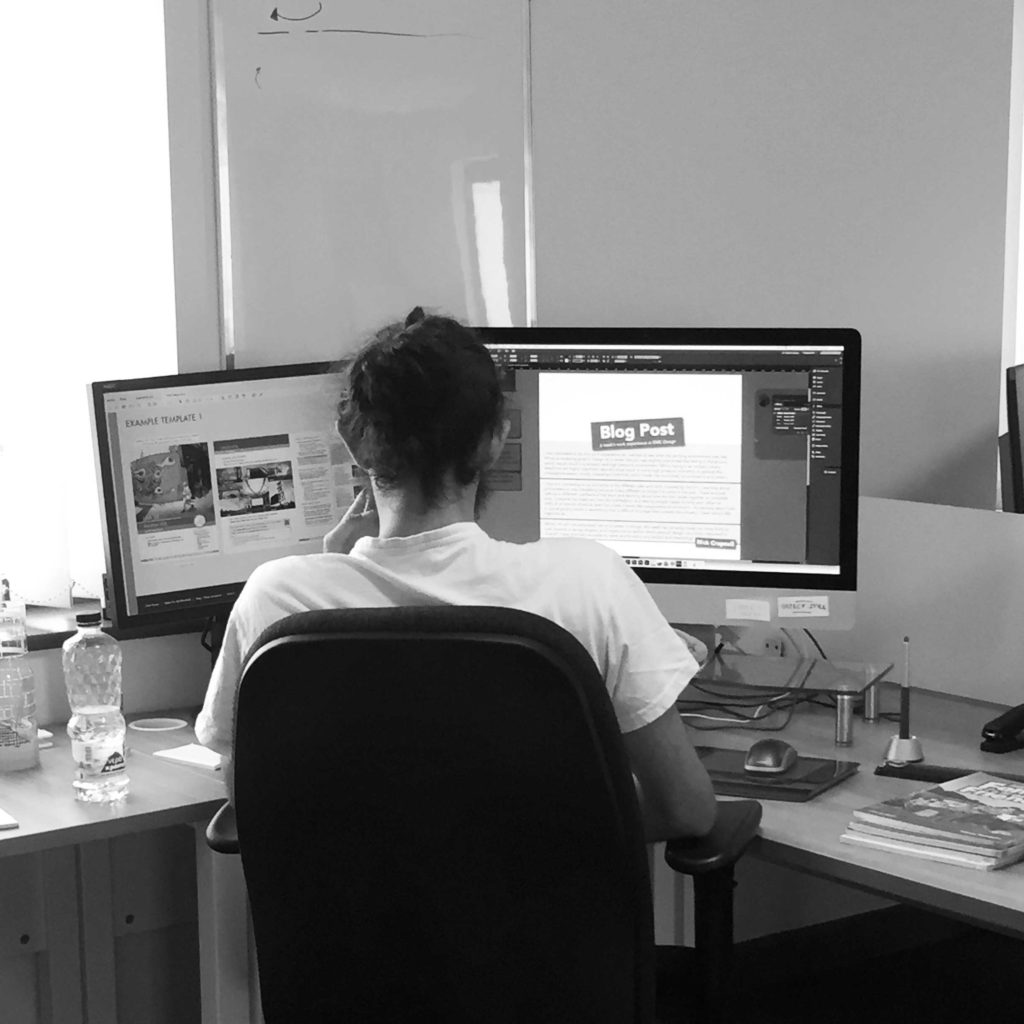 I found it interesting to try out some of the different jobs and skills required by EMC. Learning about photo research was interesting because it was different to things I've done in the past. I have enjoyed talking to different members of the team and learning about how everyone works together to complete jobs. Everyone has been very friendly and helpful, and seeing people happy to help each other on difficult or behind schedule tasks has made it feel like a supportive environment.  As learning about how a typical project works is something that is difficult to judge from outside the industry, I have valued this experience. I feel the team have really tried to give me a fun and worthwhile experience and to show me what working here is like.
Whilst I'm still not completely set on a career in design, this week has certainly made me more likely to lean towards a design degree, and helped me to realise which parts of design I am more interested in. I have definitely enjoyed my week and found it very helpful and interesting!