Now that we have all met Alicia, it's time to introduce Liz, our newest recruit and new Production Editor.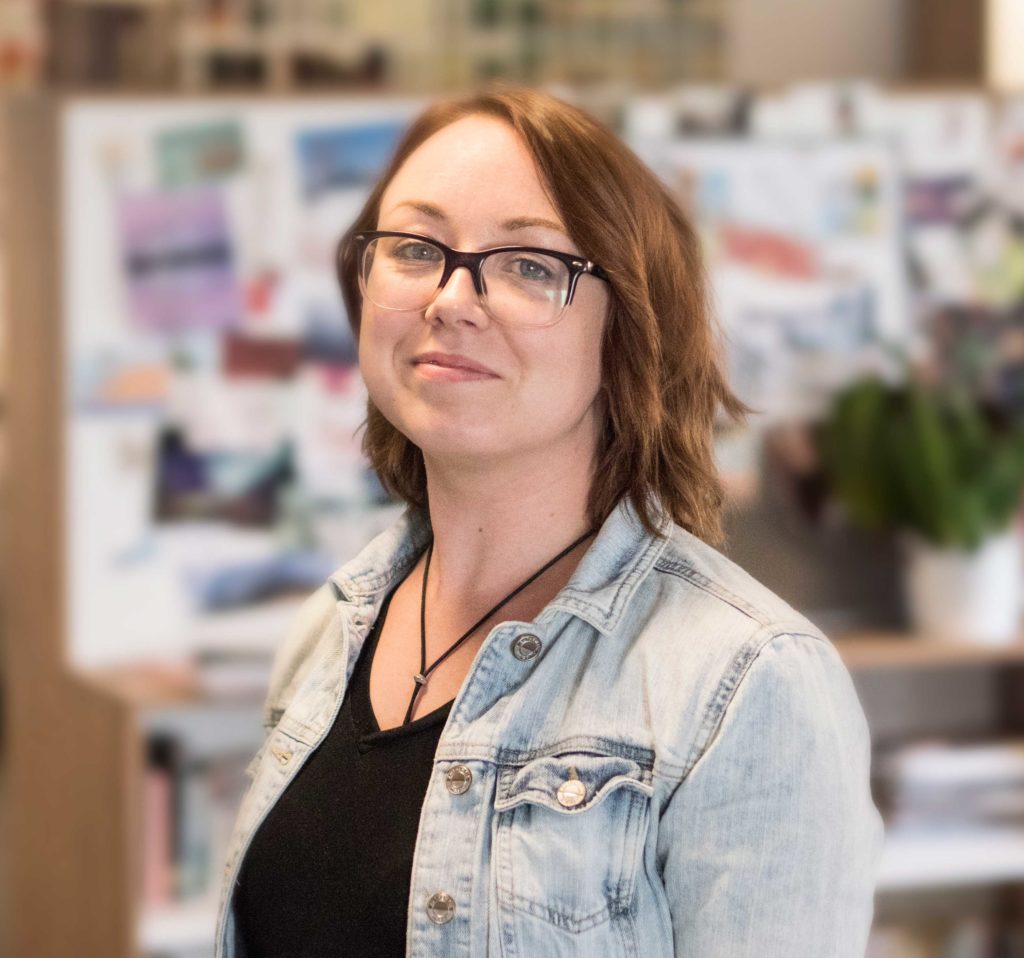 Before joining emc design you worked at The Outlook Creative Group, what did you do there and how has it prepared you for your role at emc?
At Outlook I proofread, checked and wrote copy for videos, animations, events materials, blog posts, email marketing and brochures. This role provided great in-house experience of a busy design agency and working collaboratively with designers to ensure accuracy and consistency. Before that I was Assistant Editor at Cambridge Publishing Management, project managing and editing online and print materials from manuscript to final delivery.
As well as learning editorial skills and how to be organised, flexible and proactive, I gained an understanding of ELT and education publishing and its products, challenges and expectations.
How are you finding emc so far?
It's great! The whole team are so friendly, and very hardworking and talented – we definitely go above and beyond for every client. I've enjoyed learning more about photo research, book design and the design process, and getting involved in managing multi-component courses. Every day is different at emc.
Standard newbie blog questions!
Cake or ice cream?
Always cake
Pen or pencil?
Pen
Tea or coffee?
Coffee – extra milk, extra sugar, extra strong
Old or new?
New
Truth or dare?
Truth
The book or the film?
The book – except for The Lord of the Rings
PC or Mac?
Mac
Who'd win in a fight between a crab or a terrapin?
Crab
And finally, what came first the chicken or the egg?
The egg