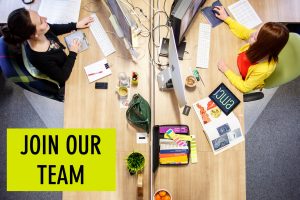 With lots of new projects booked into the studio we are once again on the hunt for lovely, talented people to join our creative editorial design agency. In particular we are looking for Junior Designers to join us via our Graduate Design Scheme. And Art buyers who can source & commission beautiful illustrations as well as find and license gorgeous photos.
If you are interested in either of these jobs then go to the Join Us tab of our site where you can find lots of information about each role and crucially how to apply.
To help with your application as well as with your decision to apply we have built up loads of great blog posts which should be useful:
If you have any questions about the roles, or our recruitment process please send us an email to jobs@emcdesign.org.uk and we'll be happy to help. No agencies please.