It's about time that we introduced our Publishing Services Manager, Lucy.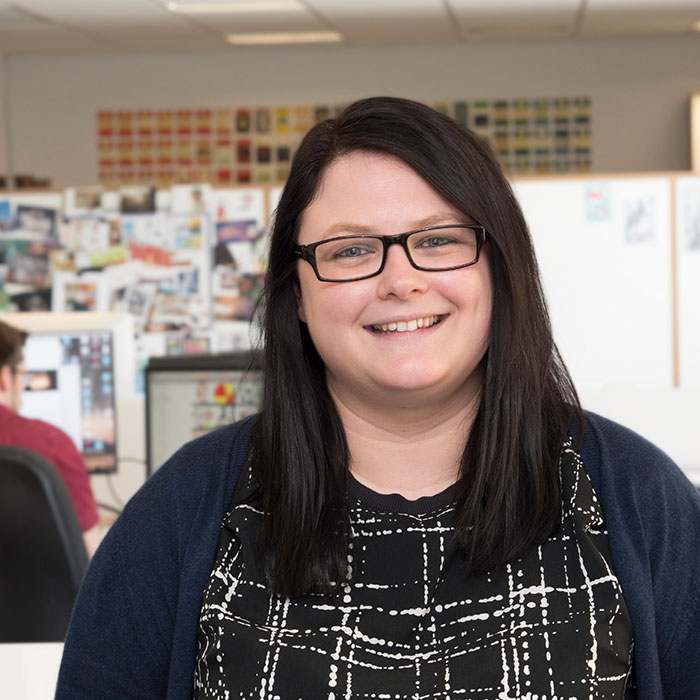 Before joining emc design you worked at Cambridge University Press, what did you do there and how has it prepared you for your role at emc?
I worked in both Academic and ELT Production, project managing individual products and multi-component courses. I was responsible for overseeing the process from the development of a manuscript, through to the delivery of print and digital products, and I was the central point of contact for all that happened in between. So it was an incredibly varied role, working with a whole range of in-house teams, freelancers and external suppliers. Both departments worked quite differently, due to the markets and audience they were aiming towards, so it's given me a well rounded view of how different product types come to fruition.

Having in-house experience has been an invaluable asset to prepare me for my role at emc. It's helped me to understand how our clients work, what they're trying to achieve and the challenges and opportunities they face. It's also provided me with considerable knowledge of the industry and the objective to strive for the highest quality standards for our clients.
You've been with us now since August, and it's been a very busy first 6 months, so can you give us a quick run-down of how you've found it so far and what kind of things have you been doing?
One of my main priorities since joining emc has been project managing a huge multi-level, multi-component primary course, whilst learning emc's systems and processes and getting to know more about the huge range of work we do for our clients. We've also had a particularly busy summer and autumn for artwork commissioning and photo research, as well as quality checking everything that goes out the door, so I've been supporting my team with the fantastic job they've been doing to keep everything on track. It has certainly kept me on my toes! Having worked with emc during my time at Cambridge University Press, I knew I was joining a company where everyone is dedicated to going above and beyond to deliver products to high standards, and that's exactly what I've seen during the last 6 months.
You're responsible for our non-design department which is our Publishing Services Team. What are you looking forward to getting your teeth into and doing with your team in 2018?
I'm really excited about adding to the team! We're currently recruiting for a Production Editor, which will help us to continue delivering a high level of service to our clients, and there may well be other opportunities on the horizon too. I've also started reviewing our processes with the team, to make sure that we're doing things as efficiently as possible, and I'm looking at new software to help support us with that. And I'll also be thinking about extending the services we offer as a department, so that we can cater to as many of our clients' needs as possible. So there's some exciting times ahead!
 And it wouldn't be a first blog post without asking you:
Cake or ice cream?
Cake
Pen or pencil?
Pen
Tea or coffee?
I need both!
Old or new?
New
Truth or dare?
Dare
The book or the film?
Book (followed by the film, but never the other way)
PC or Mac?
Mac
Who'd win in a fight between a crab or a terrapin?
A crab
And finally, what came first the chicken or the egg?
Chicken