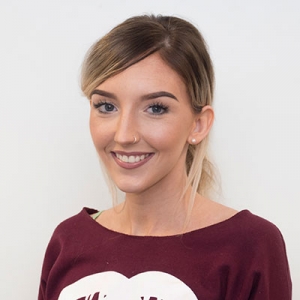 Meet Lucy our new assistant art buyer, who joined us back in November after graduating from Uni.
How are you finding emc so far?

So good! Everyone is so nice and friendly and I love being part of a team. I'm finding the job really interesting and I feel like I've learnt so much in the short time I've been here. I really enjoy certain aspects of the job, especially the photo research.
You have recently graduated from University, what did you study and how has this prepared you for your role here at emc?
I graduated from Nottingham Trent University in summer 2015, where I studied Photography and also a year's course in make-up. In terms of my photography degree, I think analysing images so often and having a good eye certainly helps me, also having some knowledge of photo libraries is helpful.
What is it that you love about photography?
I love how a photograph can say so much without actually saying anything at all. Sometimes when photo-researching striking images for covers for example, I find myself getting lost in the photo. I find it amazing how photos can captivate you like that.
What do you enjoy doing outside of emc?
I love spending time with my family as we're really close, there's nothing more comforting than a Sunday roast at my Nan's! Most of my weekends consist of socialising, going shopping, having food and going on nights out. I also go to Nottingham a lot to see uni friends and we try to still go to our favourite events, still adjusting to not living in a city! If I'm not going out I love staying in and watching horror films or the most trashy reality show you can find on tv (so bad they're good), And finally, being creative with make-up, whether it's make-overs on friends and family, or doing make-up lessons and jobs or helping out photographers and other make-up artists, I love every minute.
Cake or ice cream?

Ice cream (Ben & Jerry's cookie dough)
Pen or pencil?
Pencil. I love doing little pencil drawings!
Tea or coffee?

Well I drink tea and mocha's, but I drink mocha's more than tea so I'd say coffee!
Old or new?
New
Truth or dare?
Hmmmmm, truth
The book or the film?
Film
PC or mac?
Mac!
Who'd win in a fight a crab or a terrapin?
Unfortunately I think it would be the crab. Poor terrapin:(
And finally, what came first the chicken or the egg?

For some reason I feel like it was the Chicken so going to go with that!