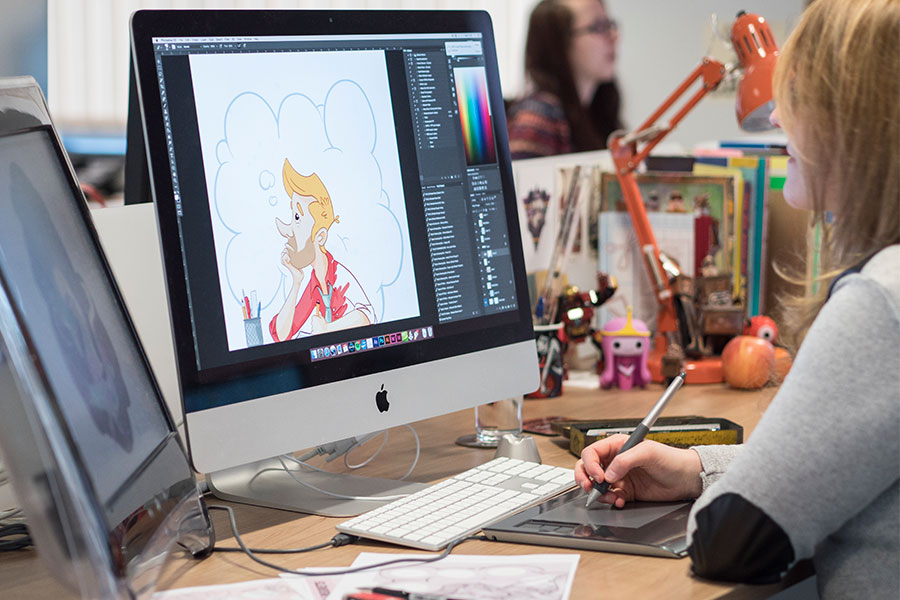 We are recruiting designers and Production Editors to join our design agency team here in Bedford. We are passionate about what we do and have built up an unrivalled reputation for providing the best editorial design for some of the world's most well-known educational publishers.
Production Editor
This is a really exciting opportunity for an organised and meticulous production editor to join our Publishing Services team. The production editor role is crucial in supporting the agency with non-design tasks such as: proof-checking, carrying out corrections, text-formatting, picture research, artwork commissioning and project management. A full job description can be found here, including details of how to apply.
 If you are not at Production Editor level but this type of role still interests you then please still apply as we have an Assistant level role for people to train and grow in.
Graphic Designer
We are looking for graphic designers who represent our core values; hard work, honesty, reliability, equality and collaboration, to join our team.
The role is extremely varied, requiring a good mix of technical ability and creativityso the ideal candidate will have a love for all things design and an excellent eye for detail. The job has two sides; technical design work (such as typesetting, editorial corrections, navigational design), and realia.
If you're ambitious, keen to learn and looking to develop with the support of our experienced team then we would like to hear from you. Further details, including job description and person special be found in our job pack here. Please send your CV and Portfolio in PDF format to jobs@emcdesign.co.uk by Sunday 23rd February 2020.
We are an Equal Opportunities Employer. Please let us know if you need any assistance with your application.