Here at emc design, we love Christmas and it's an excellent opportunity for our team to embrace their creative side with something a bit different.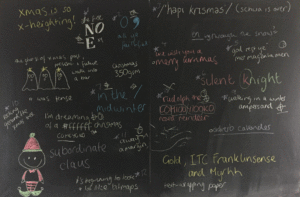 Every year we design our own christmas card and this year we've added a touch of humour, based around design and editorial puns.
The notice board has been transformed into a Christmas wonderland of puns and doodles. These provided the inspiration for our final designs. Which is your favourite?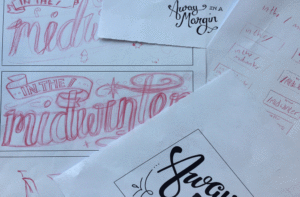 We have produced three cards, designed by Kristina, Amy and Josie.
All three have been hand drawn and the final designs are tied together through colour and festive flourishes.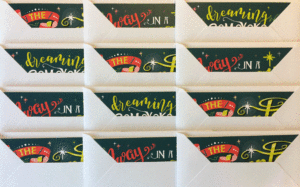 With our address book updated and Christmas nearly upon us, the final cards are now ready to be posted. Whilst we would love to show you the finished product, you will have to wait until they arrive through the door but in the meantime here's a sneak preview…