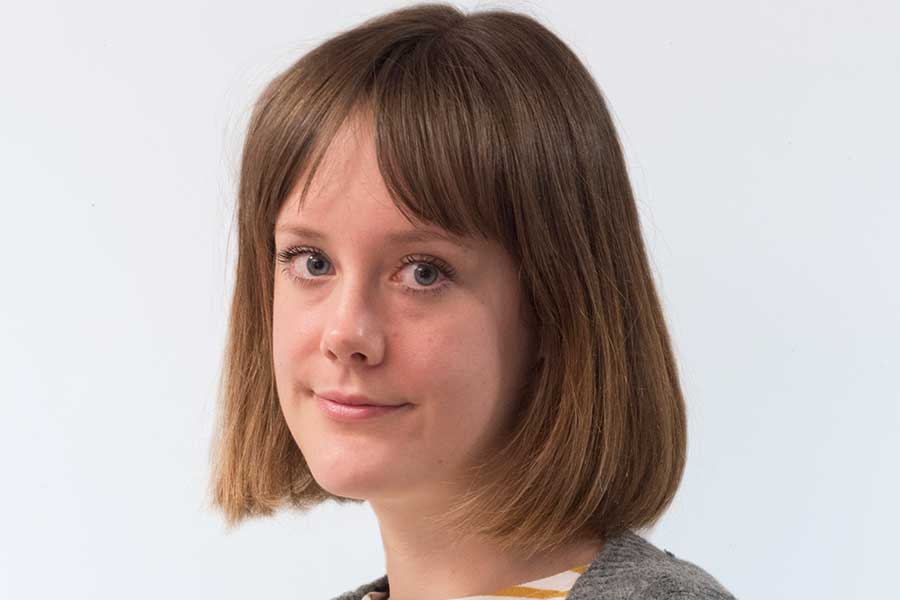 In November 2017, Kayleigh joined us from London based Stocks Taylor Benson. Now that she's settled in, we thought it was about time we sat down with her to find out more.
Before joining emc design you worked at Stocks Taylor Benson, what did you do there and how has it prepared you for your role at emc?
In my previous job I was a bit of a general all rounder, doing a lot of web design, a bit of branding, and a lot of corporate communications. This got me used to handling tight deadlines, and taught me to be creative even within tight confines. I also gained a good insight into the world of client handling and scheduling, so I'd like to think it's made me a little more commercially aware too.
You've been here a few months now, how are you finding it? Has it been a natural transition to book design?
I'm really enjoying myself. It's lovely to learn something new and I'm having a great time discovering functions in InDesign that I didn't know existed. Book design is proving a real challenge, so I wouldn't say it's been a natural transition, but it's definitely something I won't ever regret doing.

I'm sure you're aware that we are currently looking for a new Designer, what would you say to anyone considering applying?
Do it! Everyone is awesome, and the realia means you can be designing all manner of things within just one book.
Standard newbie blog questions!
Cake or ice cream?
Caaaaake
Pen or pencil?
Pencil. But a sharp one please.
Tea or coffee?
Tea mostly, coffee on a Friday.
Old or new?
Old.
Truth or dare?
Dare.
The book or the film?
The book.
PC or Mac?
Mac
Who'd win in a fight between a crab or a terrapin?
A terrapin.
And finally, what came first the chicken or the egg?
The egg.