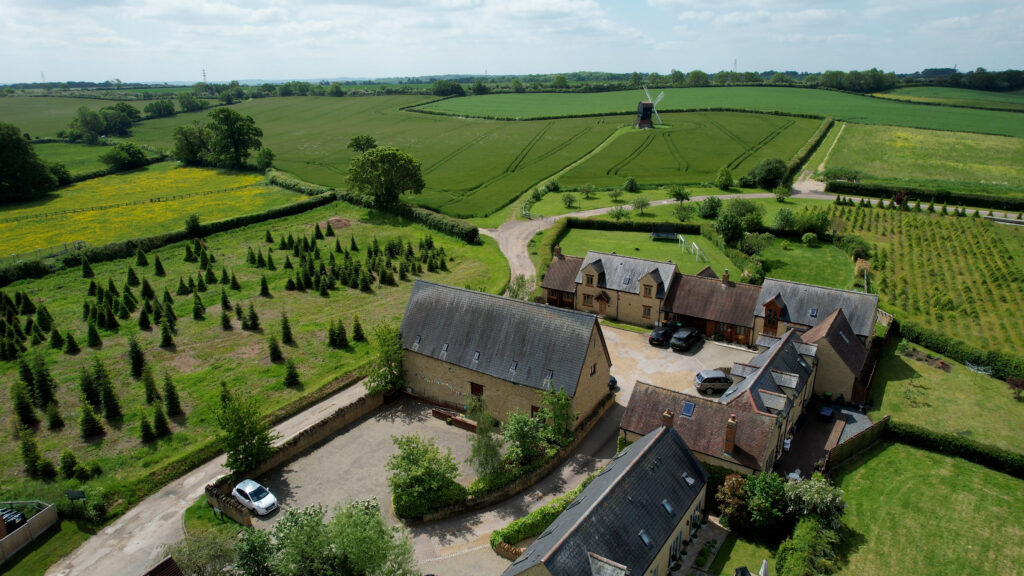 We are thrilled to announce a major update: emc design has successfully relocated! For those who have been following our journey, you may have already noticed that we have returned to our beloved barn, a stunning grade 2 listed building nestled in the picturesque countryside of Bedfordshire.
You might be curious about the reasons behind our decision to return, especially considering that we had outgrown the space back in 2014. You are also probably wondering how on earth we have managed to accommodate our significantly larger team. In this article, we will delve into the why and how of our remarkable journey back to the barn, providing you with all the exciting details.
How things started
First, a little background. Our founder Mike Cryer had been operating out of his home address for several years, and when his purpose-built home office got a little too cosy, we needed to find larger premises. Our second studio was situated in a Grade 2 listed building previously serving as a livestock and grain barn. Acquired and renovated in 2008 as part of a redevelopment project, this unique space became our second official home. Over the years, we grew fond of this space, cherishing its rustic charm and historical significance.
For nearly six years, we thrived in this converted barn, creating memories and achieving milestones, and we remained there until May 2014, when we eventually moved to larger premises. It was a bittersweet moment for us as we were sad to leave. However, we experienced tremendous growth during that time, bringing in many new clients and rapidly expanding our team. In the absence of the right cloud-based technology (and remote work not being possible at all), we needed to upscale our building space, so we moved across the river to the next village into a much larger office.
Leaving our beloved barn was not easy, but we knew it was necessary for our future growth. We understood that in order to accommodate our expanding team, foster collaboration, and effectively manage our workload, we needed a larger space. It was a practical step forward in line with our vision.
As we settled into our expanded office, our growth trajectory continued. We experienced further expansion to the point where we had three interconnected buildings to accommodate our operations. The open-plan space offered a pleasant working atmosphere but came with a high financial cost. We recognised the importance of investing in our workspace to support our team's productivity and collaboration, but the ever-increasing expenses involved were substantial alongside our environmental commitment to reduce our carbon footprint by 2030.
However, the unforeseen challenges of the Covid-19 pandemic hit us; like many other organisations, we found ourselves struggling to adapt to remote work. Our workflows and systems were ill-equipped to handle the sudden shift, and using VPNs proved to be slow and inefficient. It was challenging as we grappled with the need to maintain productivity and collaboration while working remotely.
As the pandemic-related restrictions eased, we were eager to return to our office. And the size of our space during this period was a blessing as it allowed us to implement all necessary social distancing measures. And we were grateful for the space that enabled us to create a safe working environment for our team members.
Building a Strong Foundation with Cloud Technology
During this time, we saw many businesses adopt a hybrid work model. While we saw many businesses struggle with the transition, many others were successful, showing many benefits. Their success inspired us, and we saw the potential advantages of embracing a hybrid model ourselves, not only in terms of improved work-life balance for our team but also in terms of cost savings through downsizing our physical office space and enabling us to collaborate more easily during in-office days.
In order to successfully transition to a hybrid work model, we understood the importance of having the right technology and software at our disposal. We recognised that seamless collaboration and communication across both in-person and remote settings were essential for creating an effective hybrid work environment in the future. In the summer of 2022, we migrated all our studio management platforms to an improved system which more easily helps us control our workflows, schedules, budgets, and capacity plan around holidays. Combined with our continued use of Teams for our internal comms, we were all but a cloud-based business. We had one missing link that was holding us back from becoming fully cloud-based, which was a fit-for-purpose cloud-based server that coped with our large files and collaborative workflows.
Coincidentally, our lease had also expired in December of 2021 and had not reached a new lease by December 2022. Finally, in November last year we found the right piece of cloud-based server software, we took this to be the opportune time! Over Christmas 2022, we engaged the board and shareholders in rapid strategic planning and developed a comprehensive plan of action. 
With determined efforts, a small team of us worked furiously to implement the necessary changes, and by January, we had successfully transitioned to a hybrid operational model. Part of our planning involved negotiating a lease surrender with our current tenants at our old and beloved barn, which we are delighted to have officially re-opened at the end of May.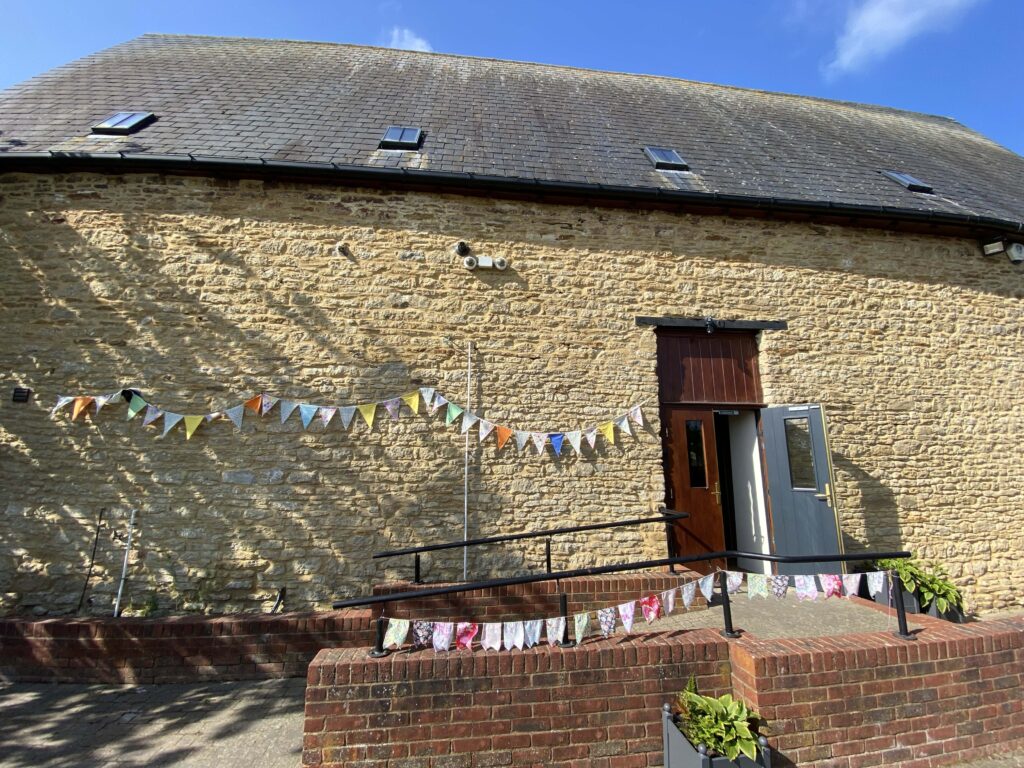 Experiencing the Advantages of Hybrid Working – 6 Months In
Adopting a hybrid work model has brought us many benefits already, notably increased agility. By embracing remote work and providing our employees with the flexibility to work remotely, we have gained the ability to swiftly adapt to changing circumstances, seize emerging opportunities and further increase our resilience as a business.
The financial resources saved from downsizing our physical office space have allowed us to invest back into the business and allocate funds towards various initiatives. This includes another planned increase in salaries for our team members this year, recognising their contributions and providing them with additional perks and benefits, as well as procuring the latest MacBooks and ultrawide monitors for both at-home workstations and at the studio. The ability to reinvest in our employees has always been a top business priority, and ensuring our team is motivated, and shares in our success is crucial to us creating a positive and fair workplace.
This hybrid model in the future will also enable us to set up offices in strategic locations by eliminating the constraints of a single fixed location, which also has the advantage of widening our talent pool.
The most important benefit is its positive impact on our staff members. It prioritises their well-being by offering a better work-life balance, fostering flexibility, and granting employees the freedom to determine their preferred work arrangements.
Alongside our flexi-time policy, our team can now strike a more harmonious balance between their personal and professional lives. The flexibility it provides allows individuals to structure their workdays and weeks to suit their unique needs and preferences. This level of autonomy empowers our staff to manage their time effectively, leading to increased job satisfaction and overall well-being. We have team members who have already benefited from being able to extend their holidays to see loved ones in different parts of the world.
While we prioritise individual flexibility, we also recognise the value of team building and collaboration. We have seen many businesses move from fully remote to enforcing a 3-2 model, which we didn't want to enforce on our team. Instead, we have currently opted to hold an in-house team day every two weeks to foster camaraderie and strengthen the bond among team members and quarterly full company days. These dedicated periods provide an important opportunity for face-to-face interactions, brainstorming sessions, and relationship-building activities. By balancing flexibility with a minimal number of mandatory team-building initiatives, we hope we have created a cohesive and well-connected team dynamic.
Enhancing Productivity, Engagement, and Collaboration through the Hot Desk Booking System
As part of our move to hybrid and to maximise available resources and team collaboration, we introduced a hot desk booking system. This system allows our teams to reserve workstations based on their specific needs, promoting better collaboration and teamwork. So for those who prefer more in-house days than once every two weeks, they can book workstations whenever they want.
The benefits of this system are significant. It allows for quick assembly and disassembly of teams, enhancing agility and adaptability. By bringing colleagues from various teams and skill sets closer together, improves communication and strengthens relationships between colleagues. And allows us to create bespoke project-based teams that encompass the right skills and experience for each job.
In-Person Training
When it comes to training, nothing quite compares to the benefits of in-person guidance and support. Being able to work side by side with experienced team members allows our new hires to receive immediate feedback, ask questions, and observe best practices first-hand. This immersive learning experience fosters a deeper understanding of our company's values, workflows, and expectations. We have a strong inclination towards hiring talented individuals at the beginning of their professional journey, and providing them with face-to-face mentorship and training to nurture their growth within our organisation was important for us to be able to continue to offer our team.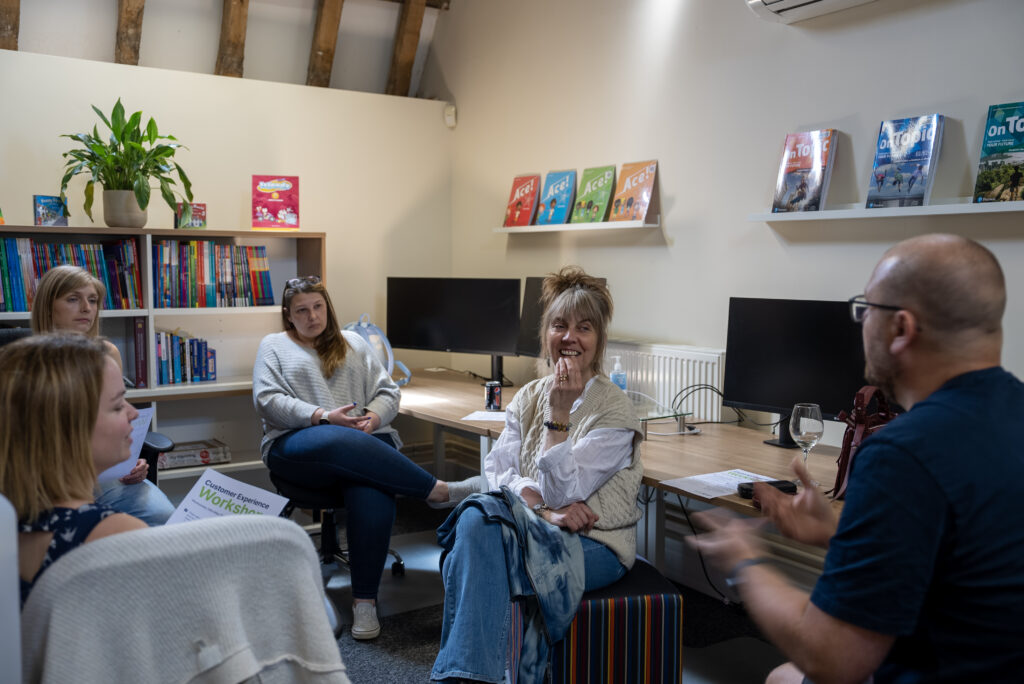 Looking Forward
We are so pleased with the positive outcomes we have experienced so far. The benefits of our hybrid work model have exceeded our expectations, and we eagerly anticipate the opportunities and successes that lie ahead. We would welcome visitors to come and see us, so please do get in touch!