My Disney Stars and Heroes is a seven-level Primary ELT course that engages learners through the power of storytelling and the magic of Disney! Our work on this flagship course included the design and development of both American English and British English versions.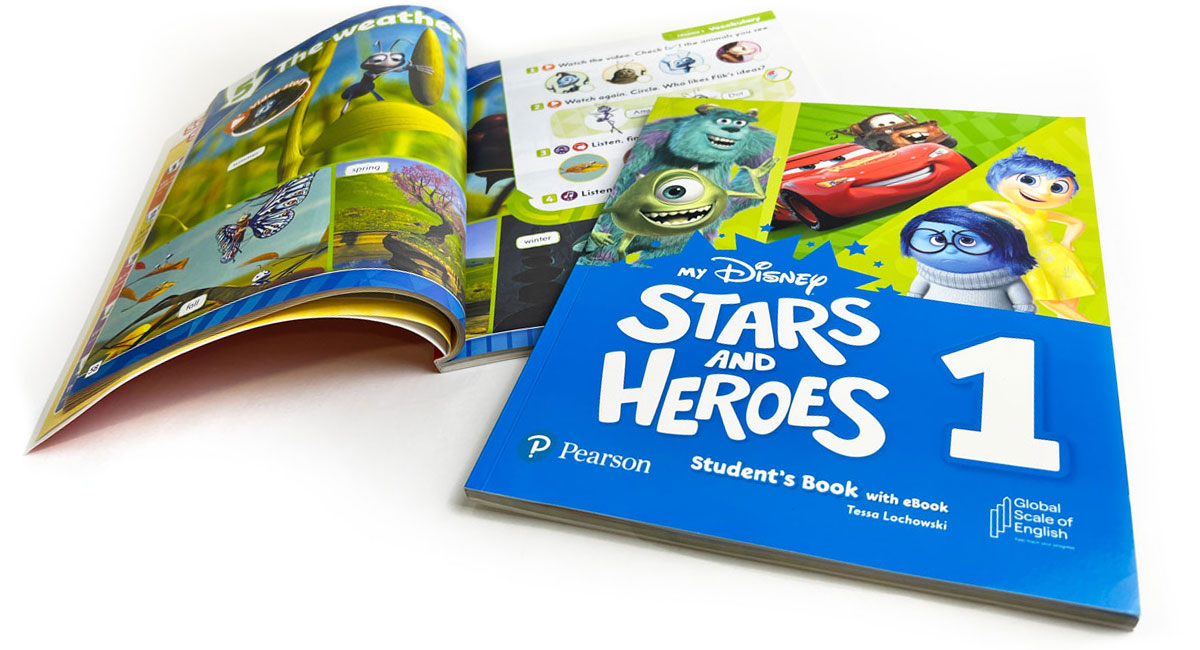 From production to final files
Use the slider below to view the design transformation from layouts to final pages.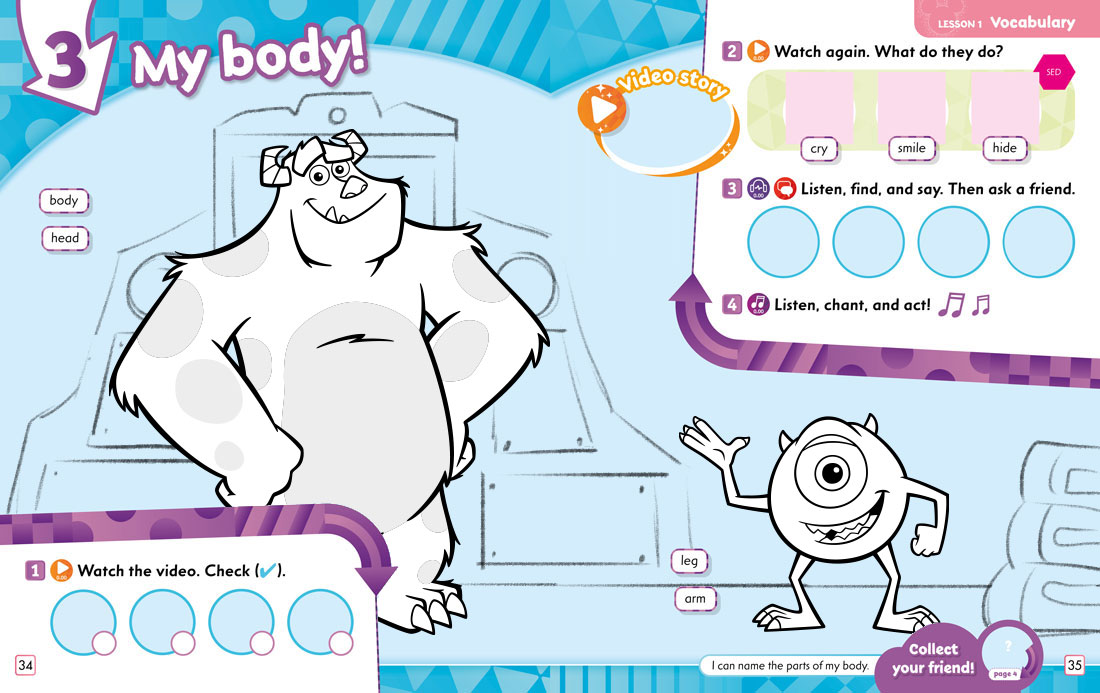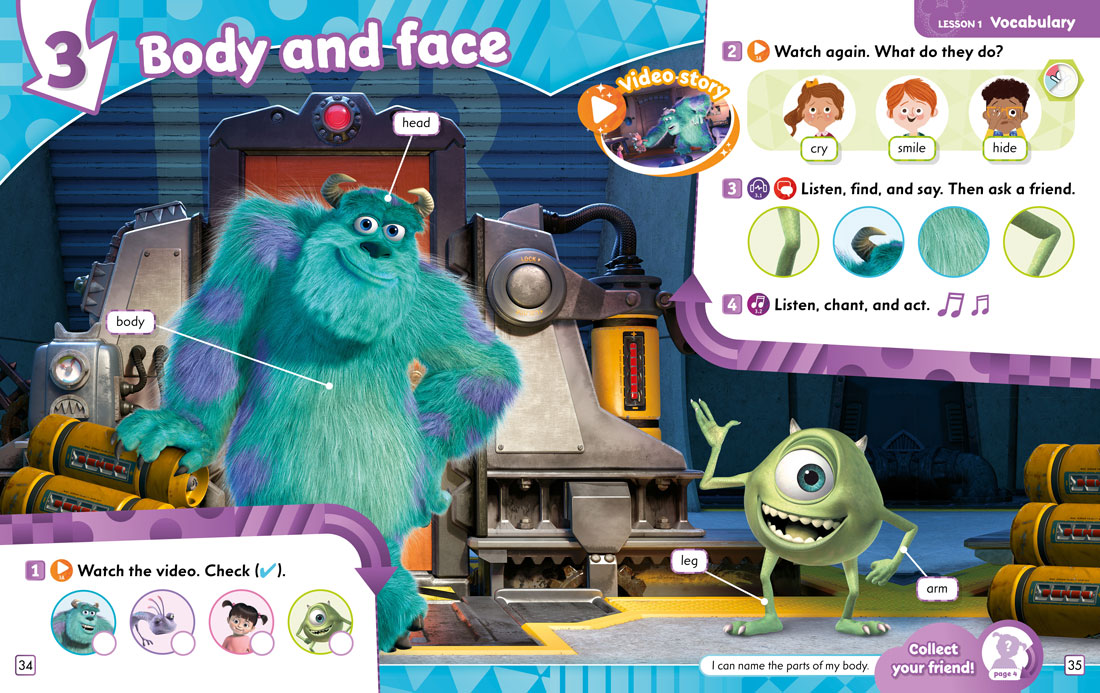 Within each Student Book, key topics are introduced through a distinctive Disney property and colour palette. Icons and page furniture guide learners to corresponding video and audio material and activities. Feature pages such as the projects, reviews, science and SEL each required their own treatments and standout design from our expert team.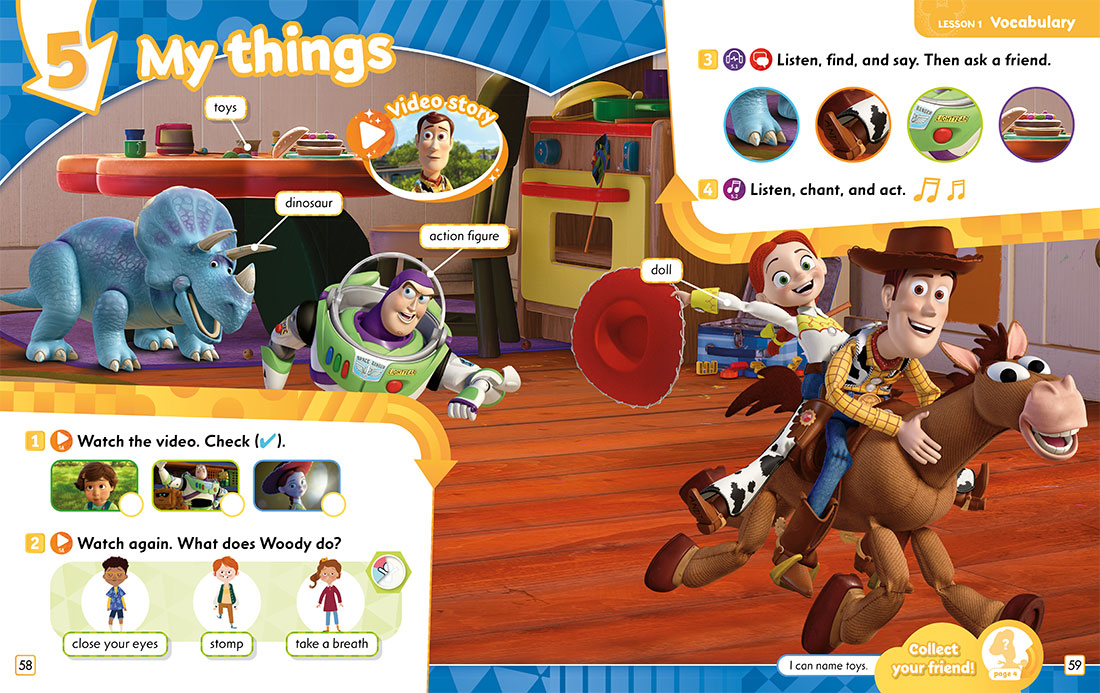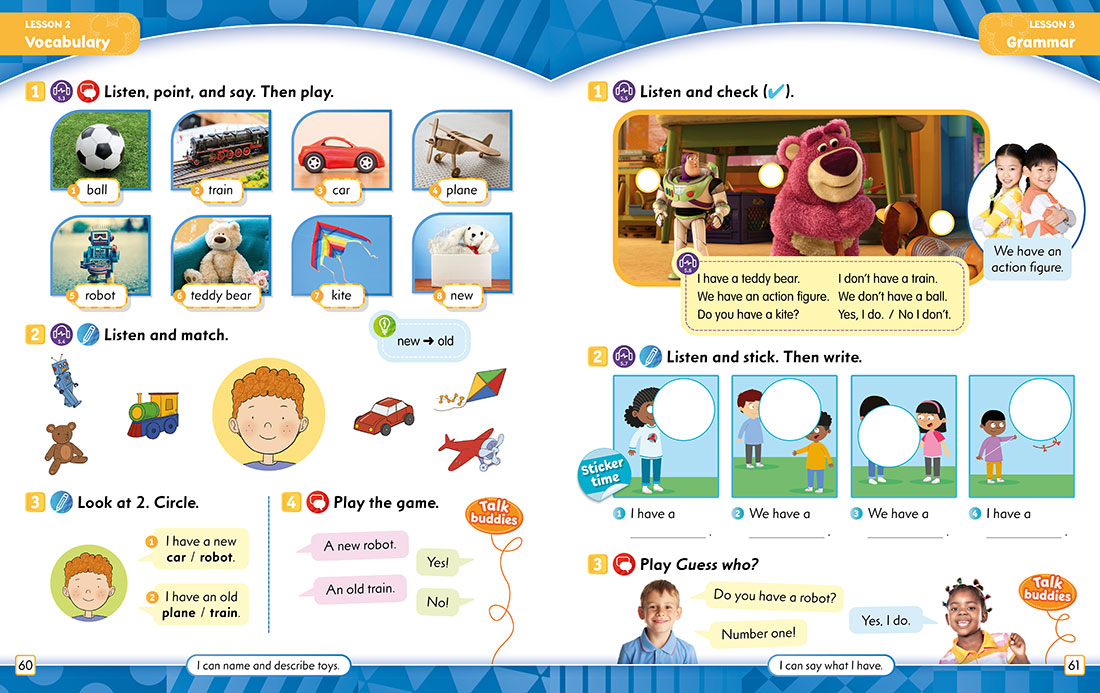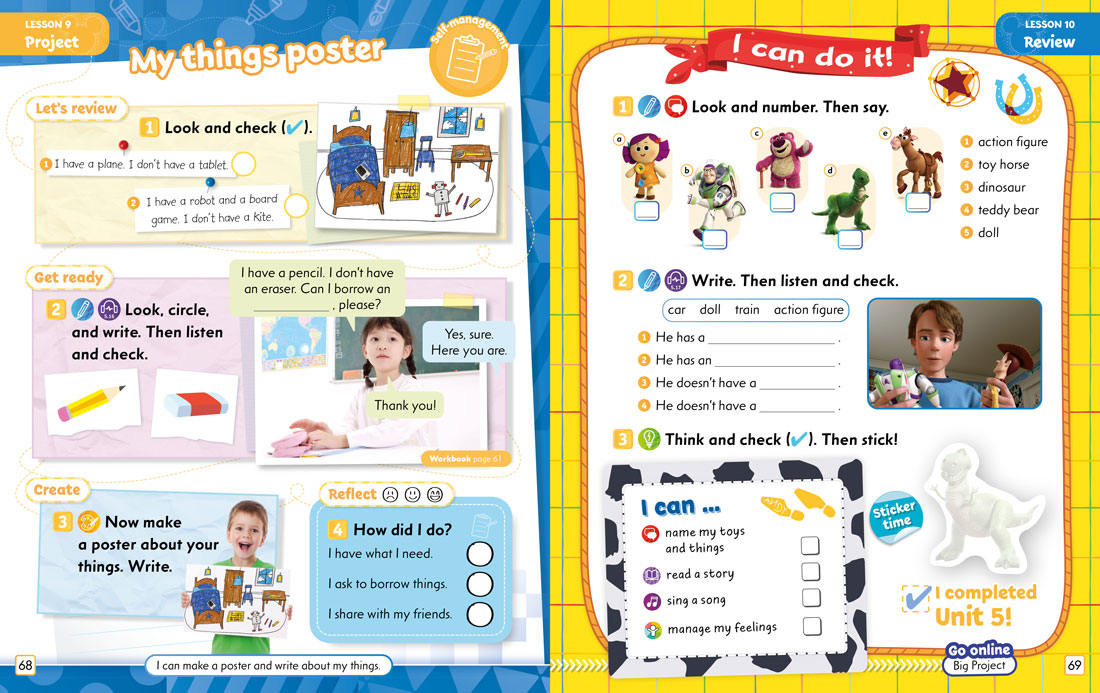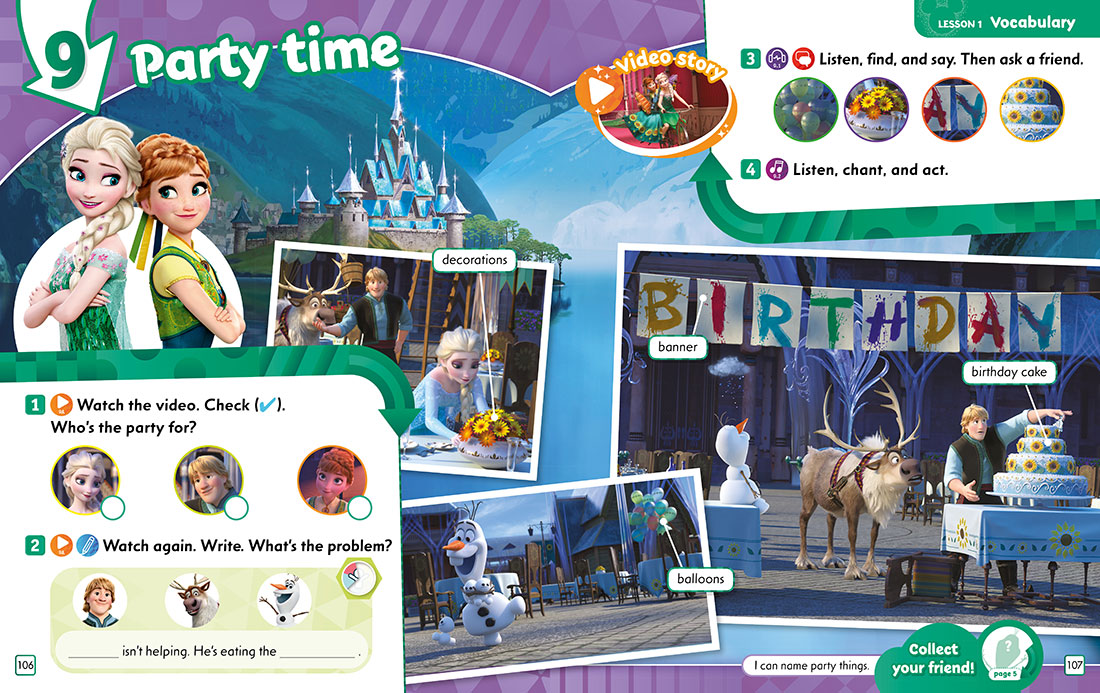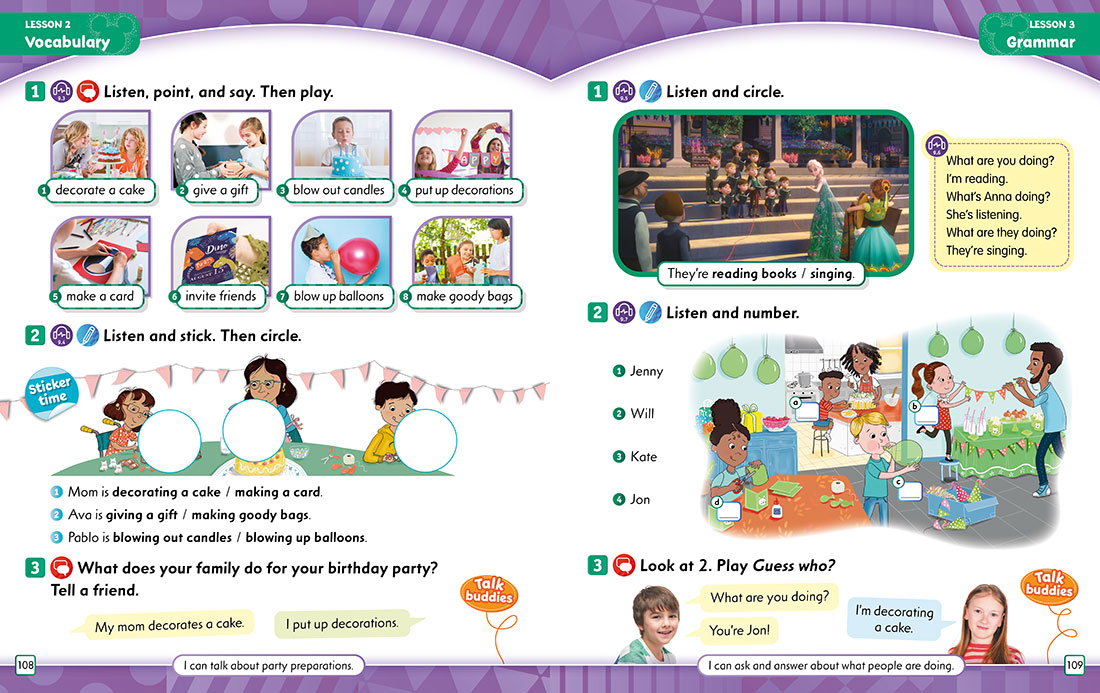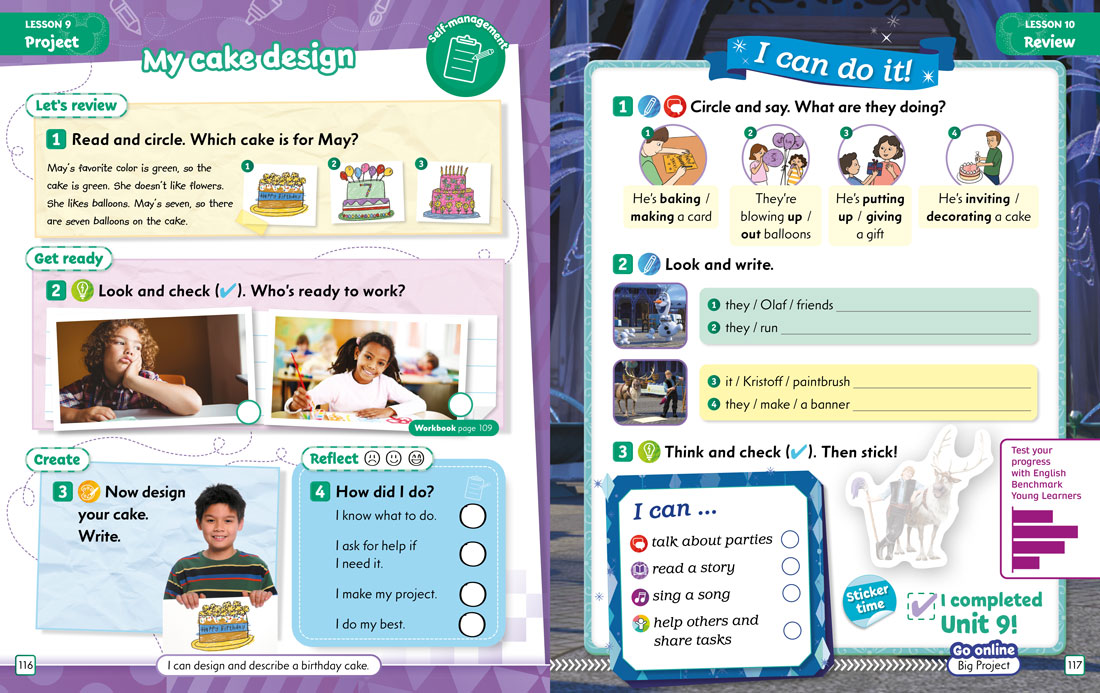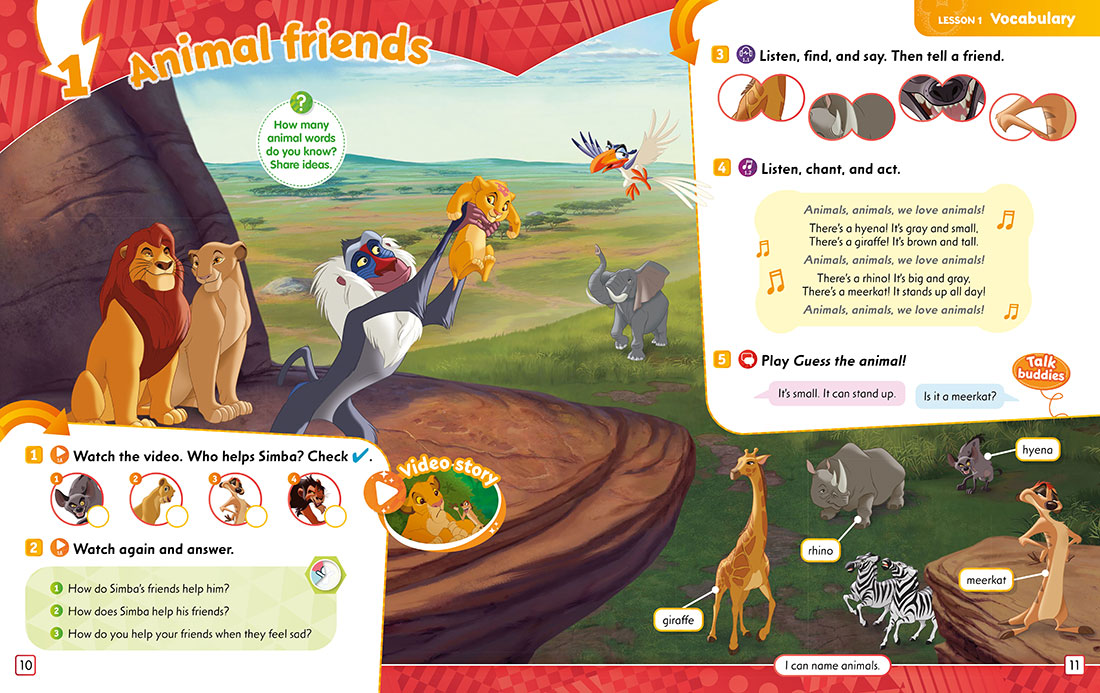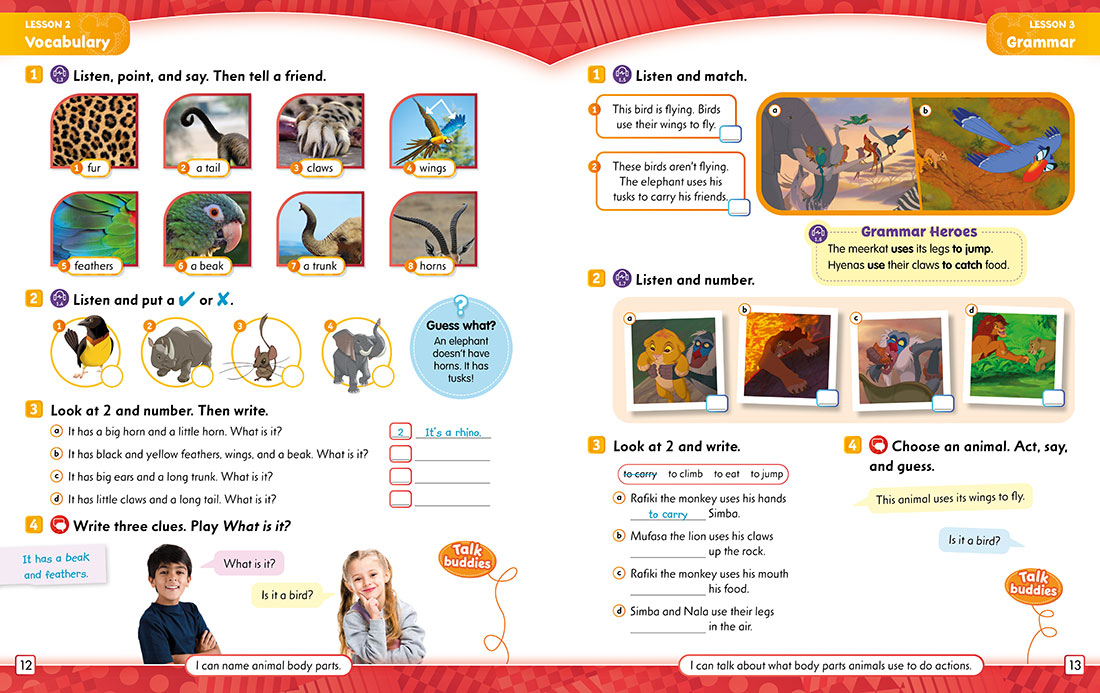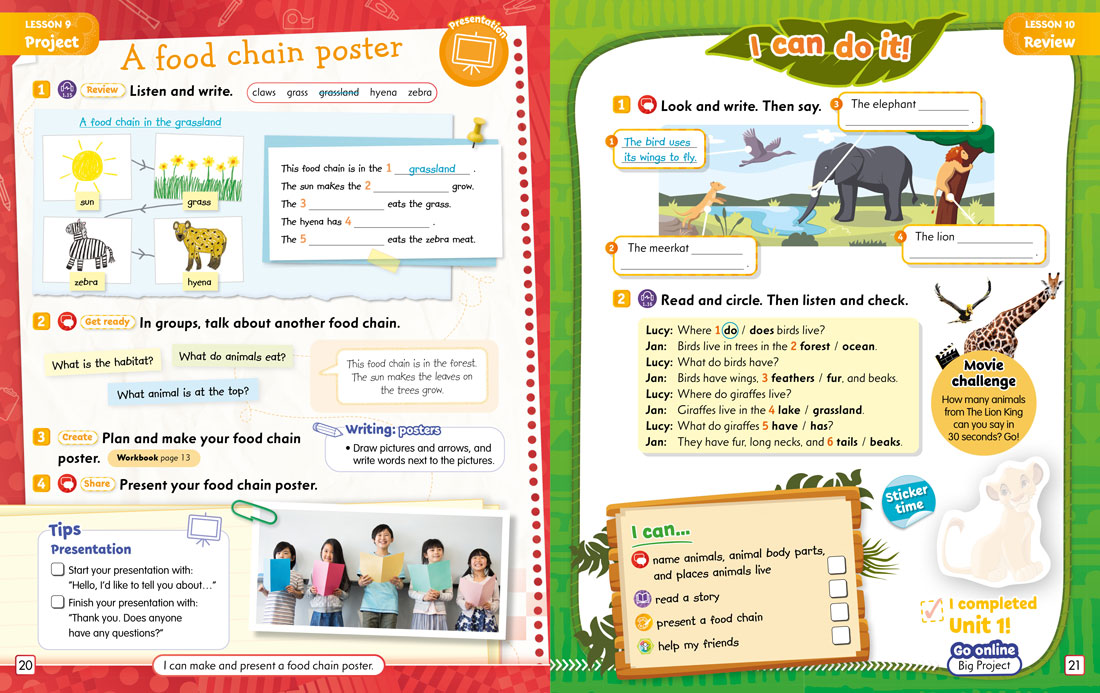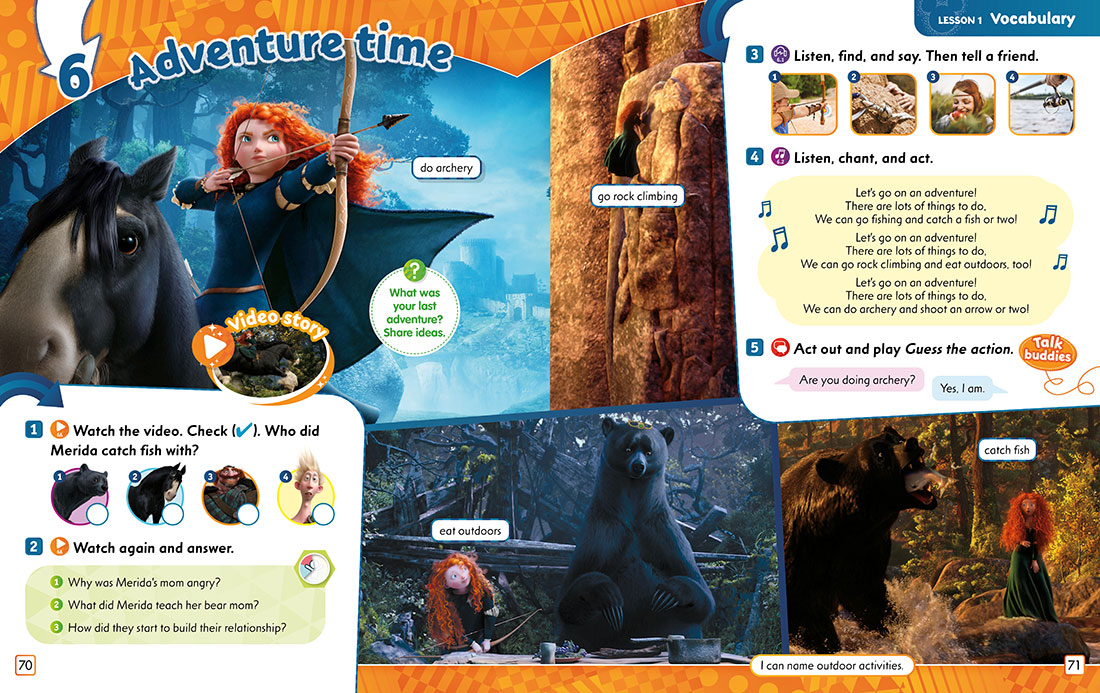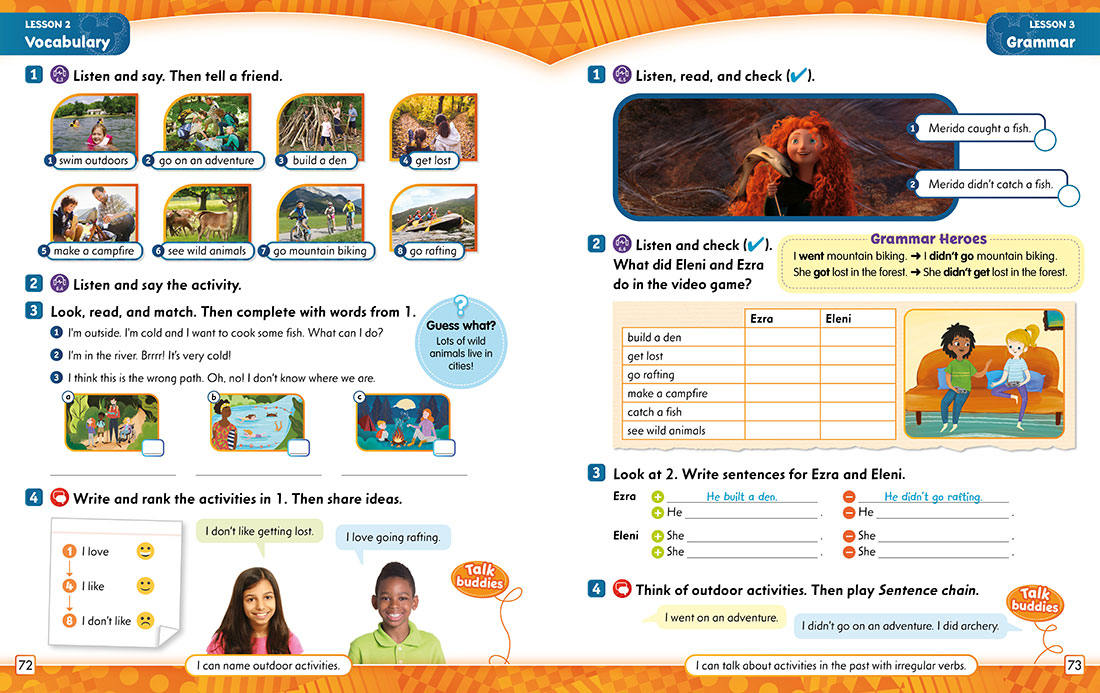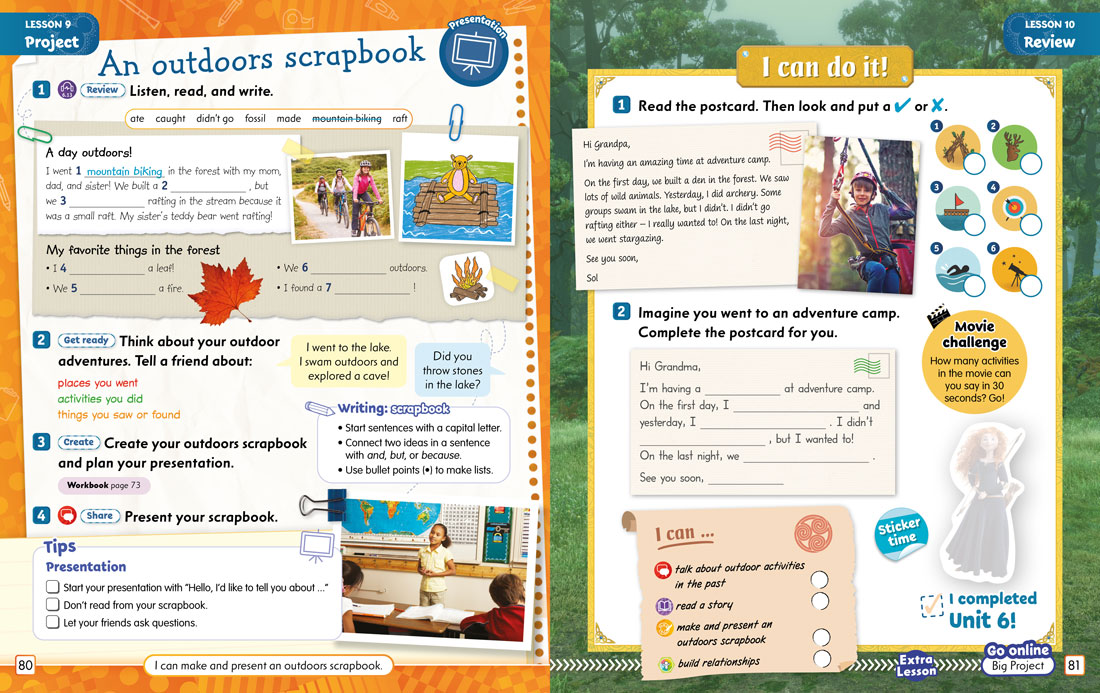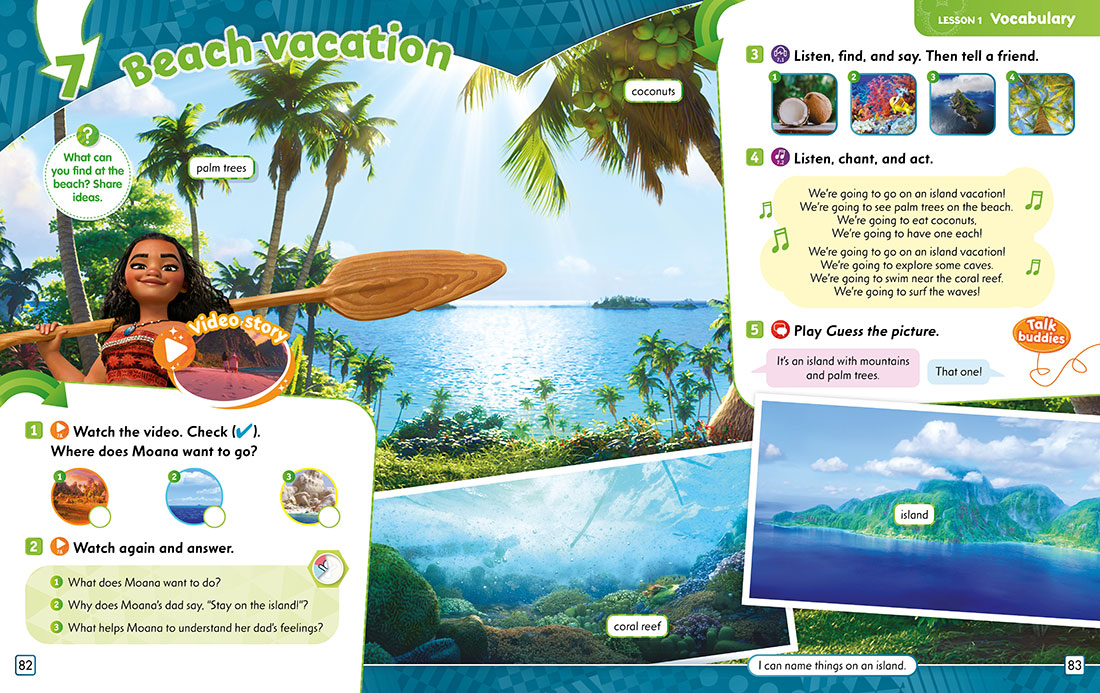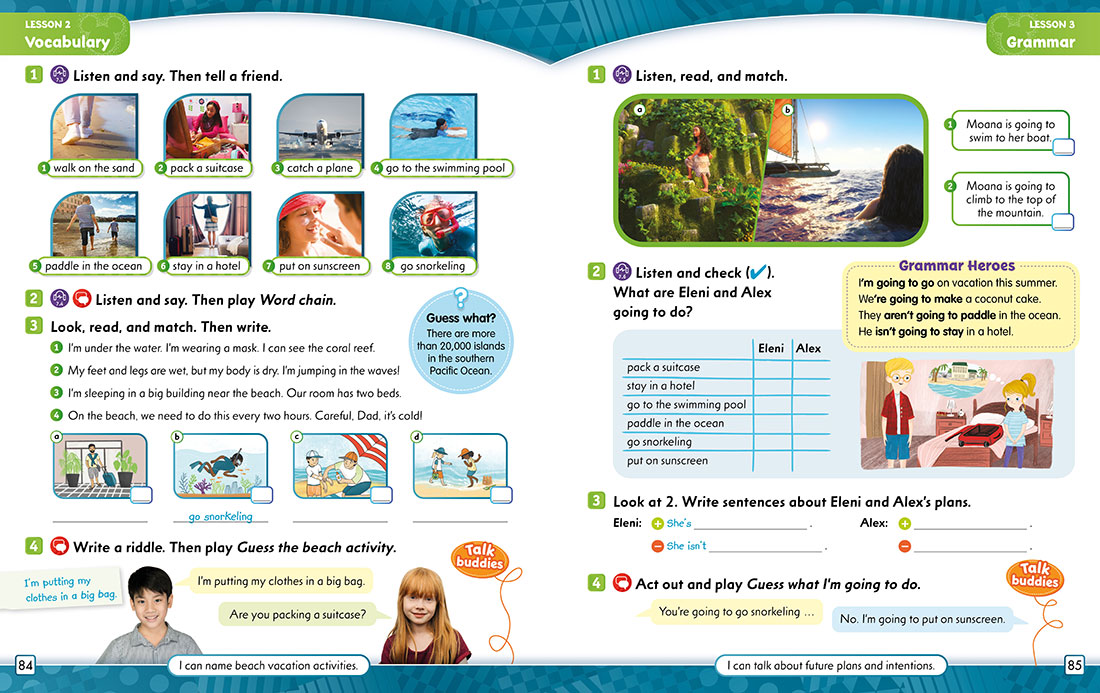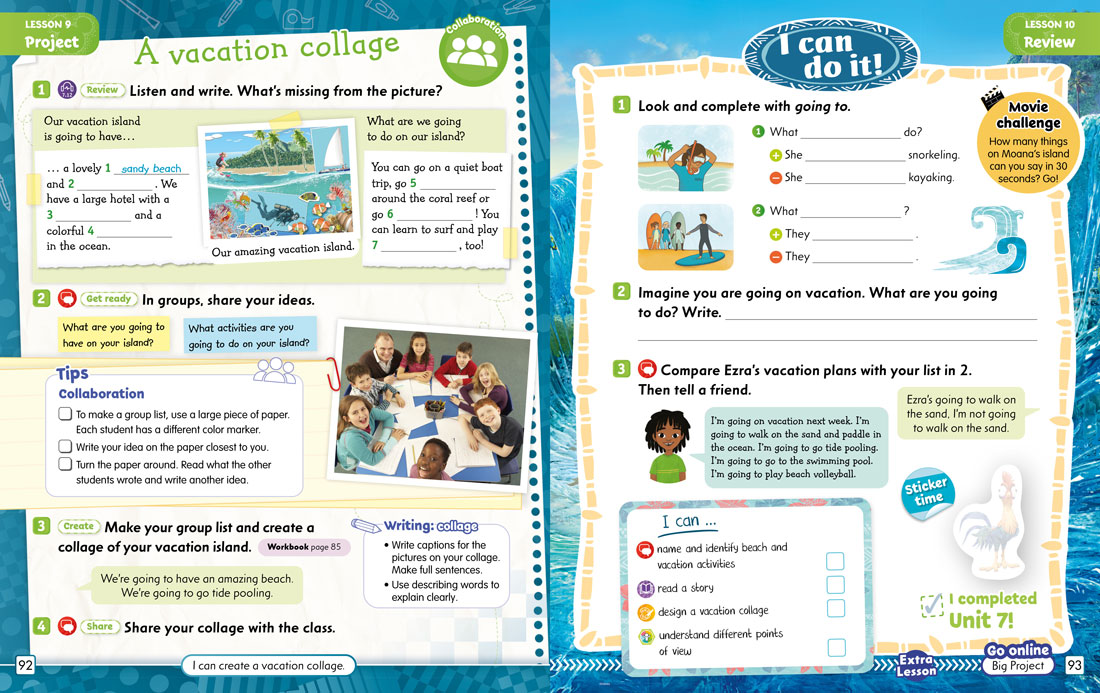 The Workbooks develop learners' skills further with exercises and activities related to topics introduced in the Student's Books. The design of the Workbooks is simpler and encourages learners to write and draw on the page.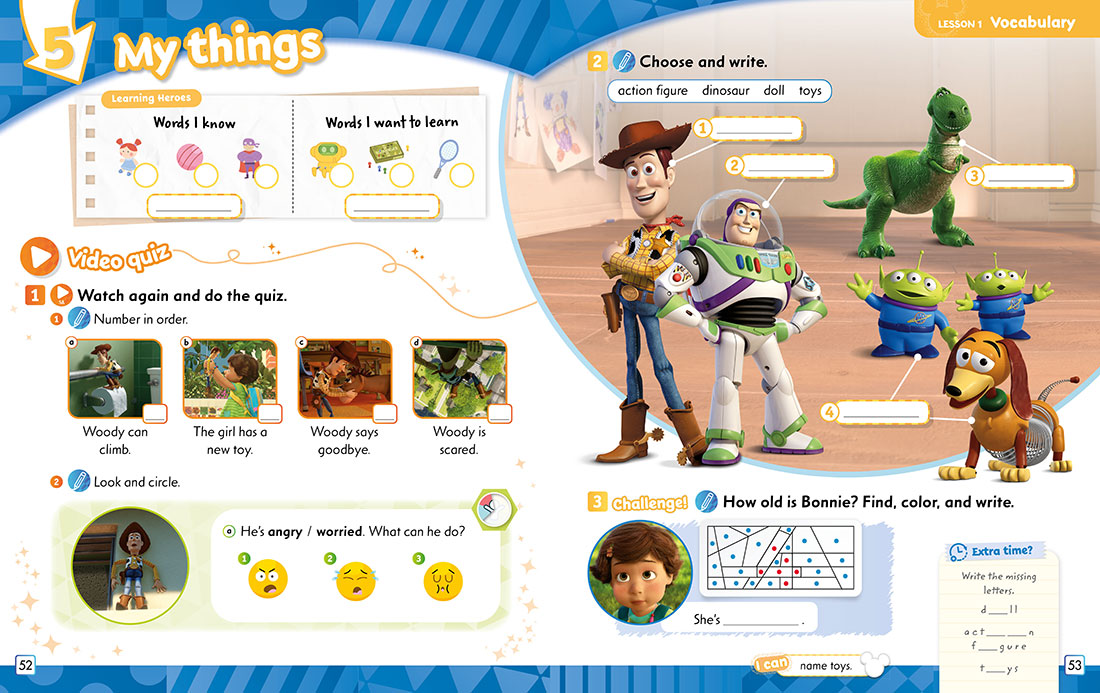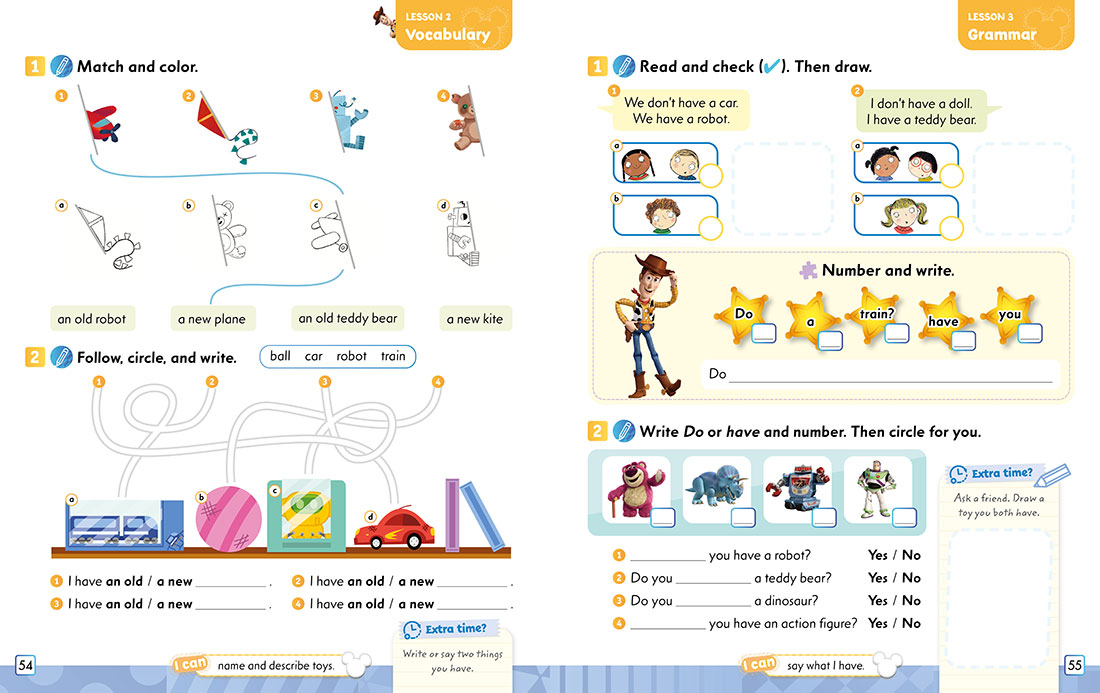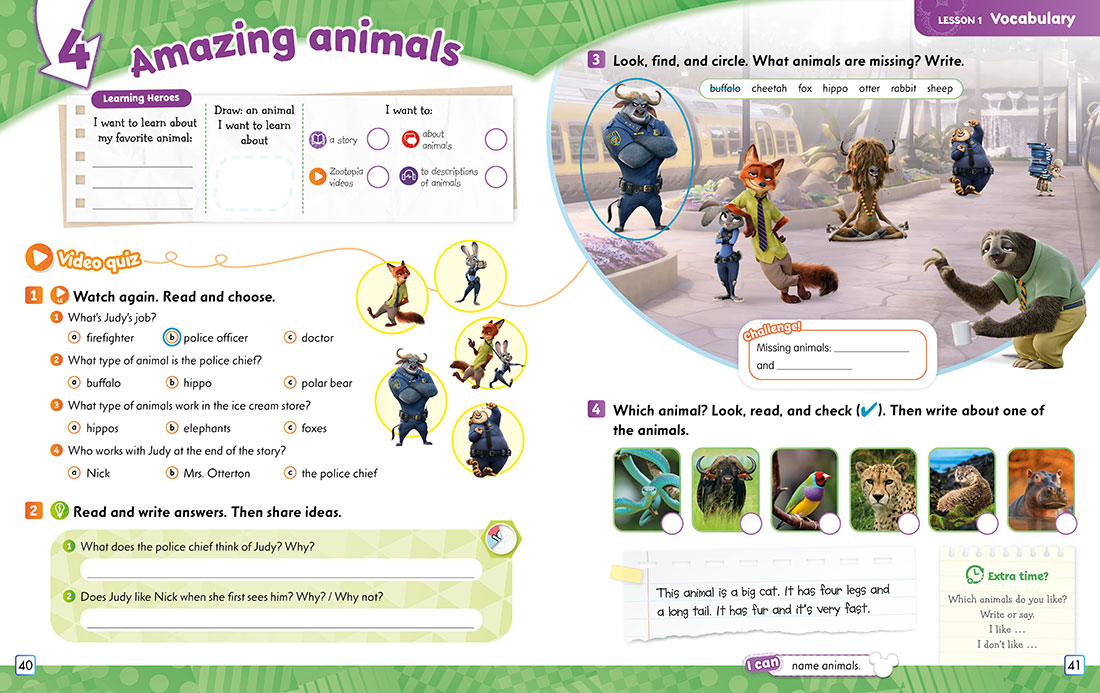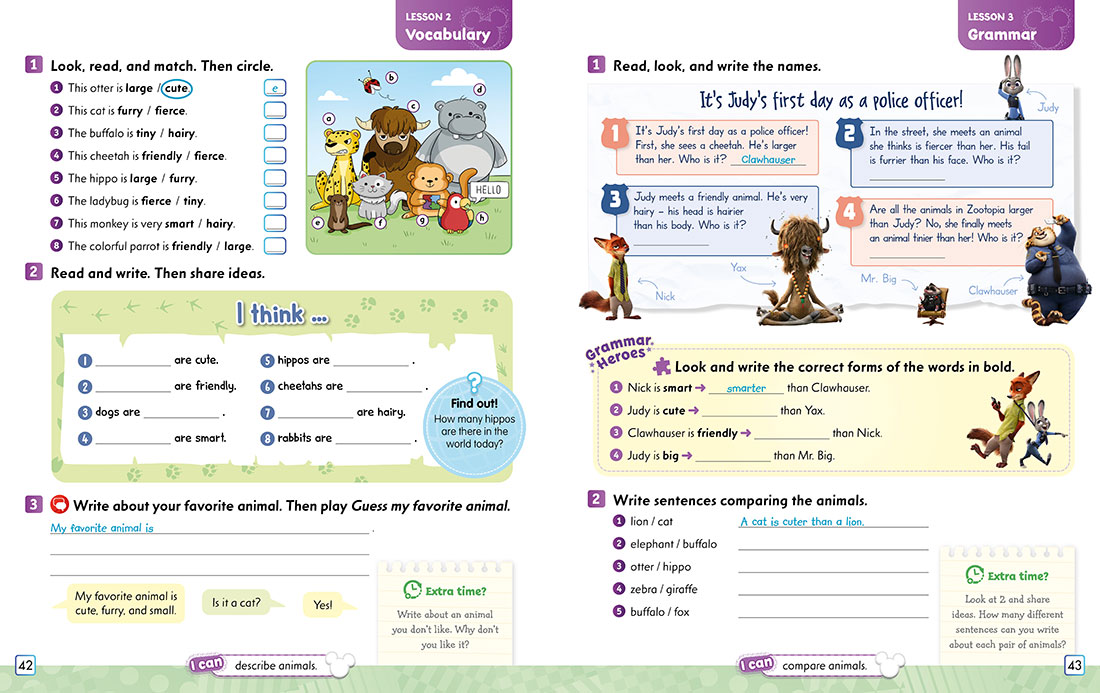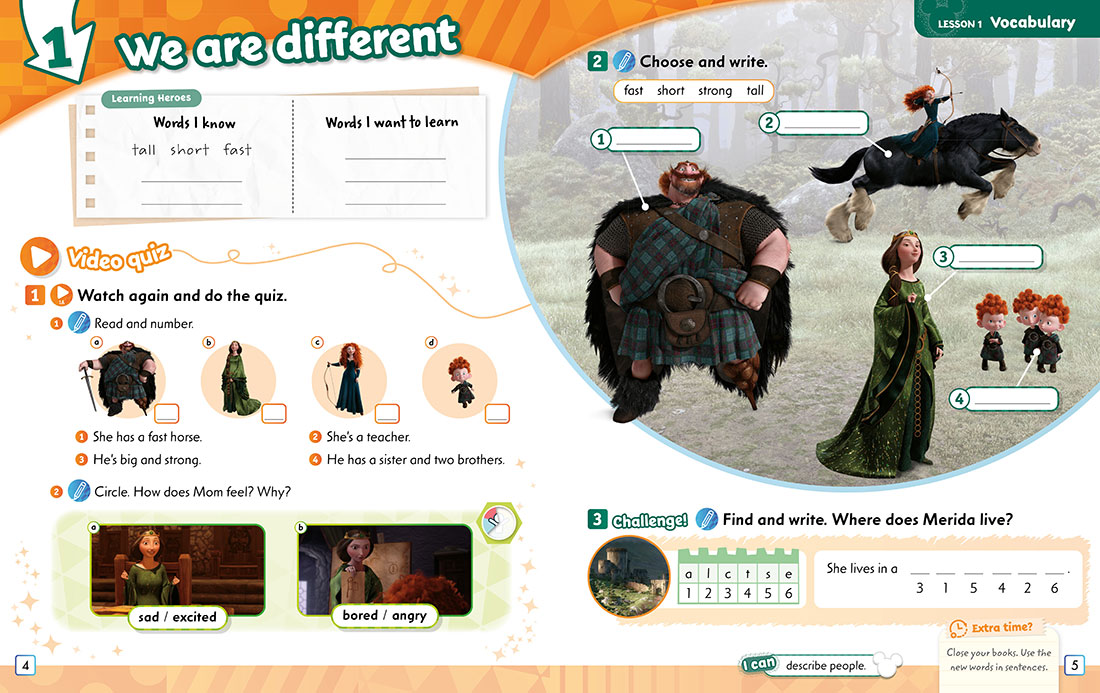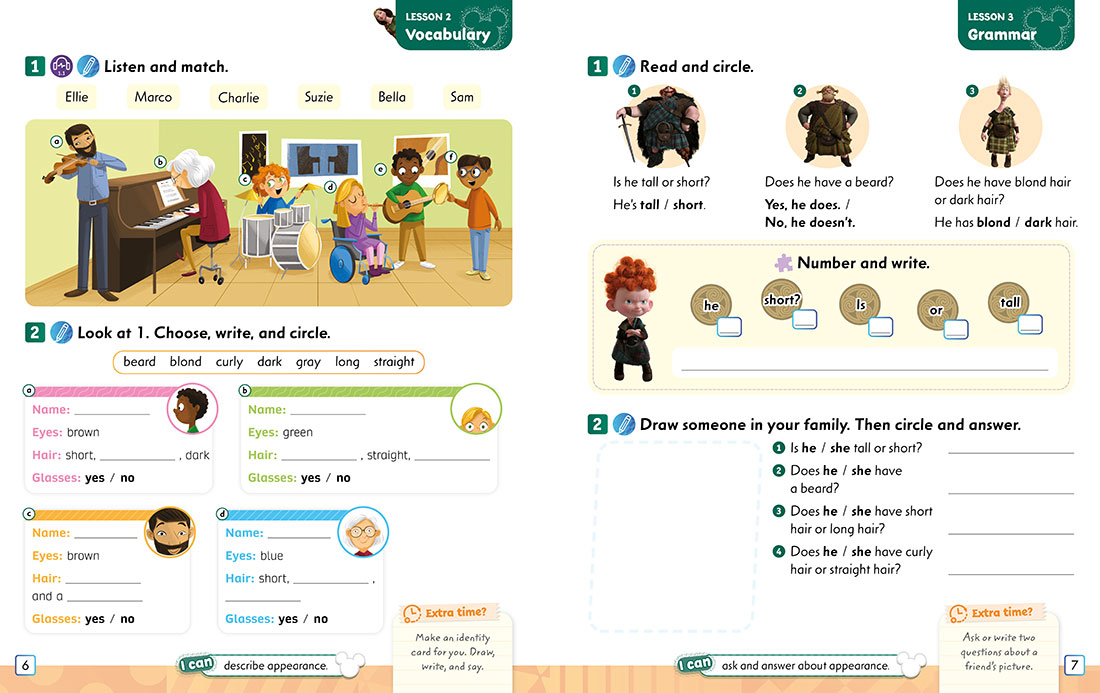 The course also included Teacher's Books and additional materials such as posters, picture cards and story cards that visually complement the learner materials. In the Teacher's Books, course features were adapted throughout to provide clear visual links for teachers to refer to quickly in a classroom setting.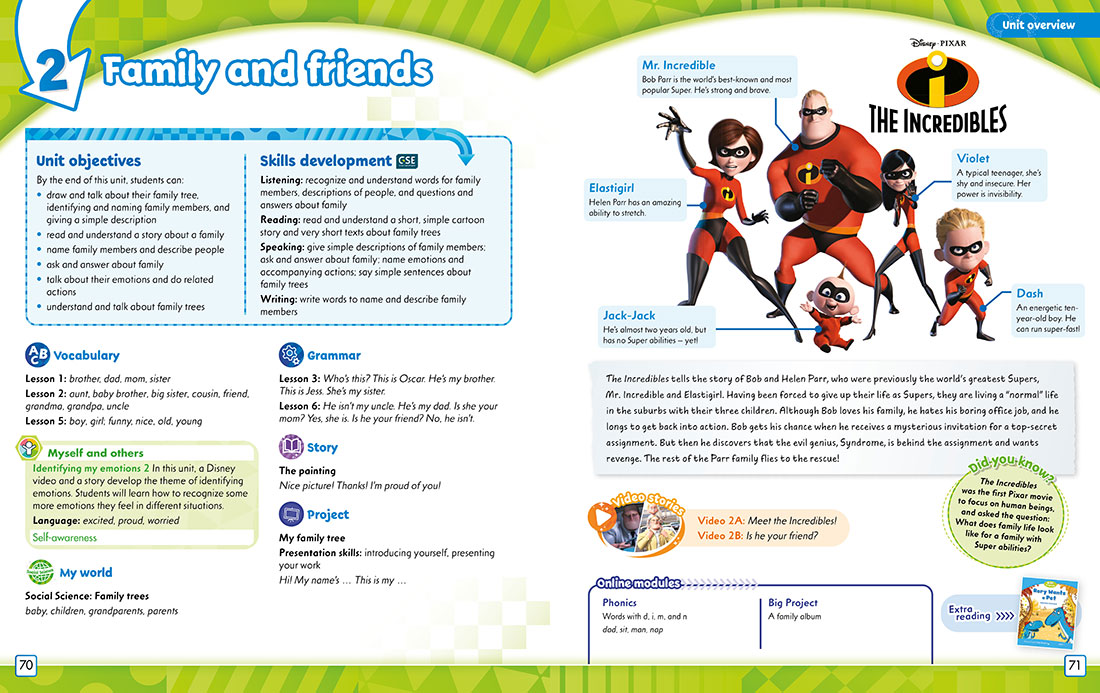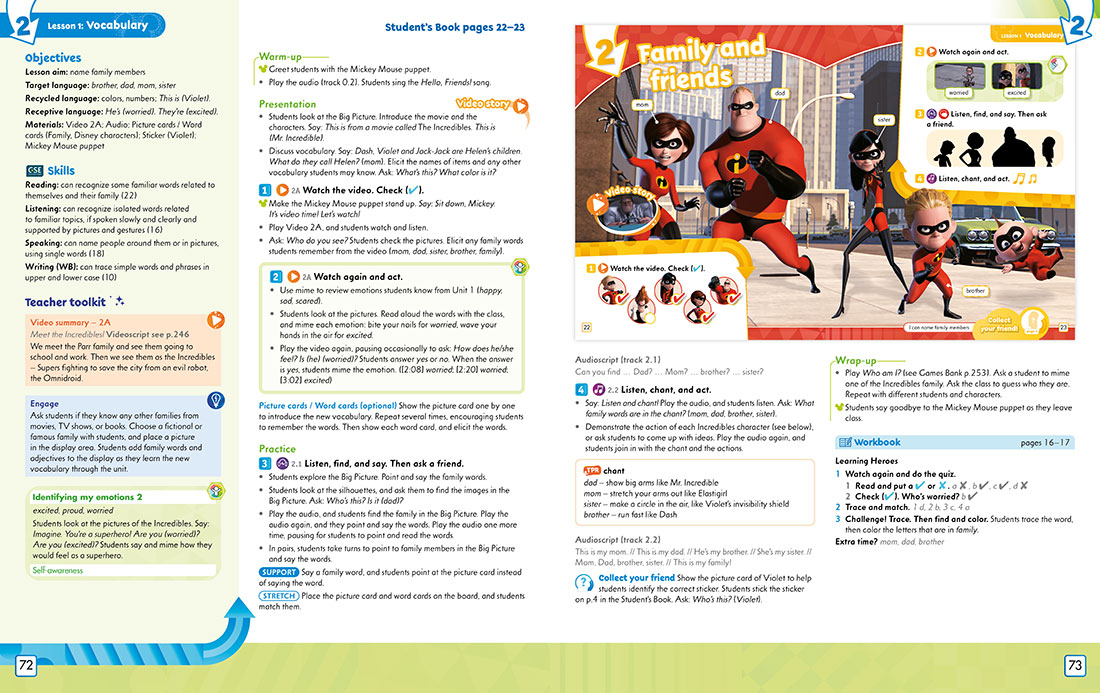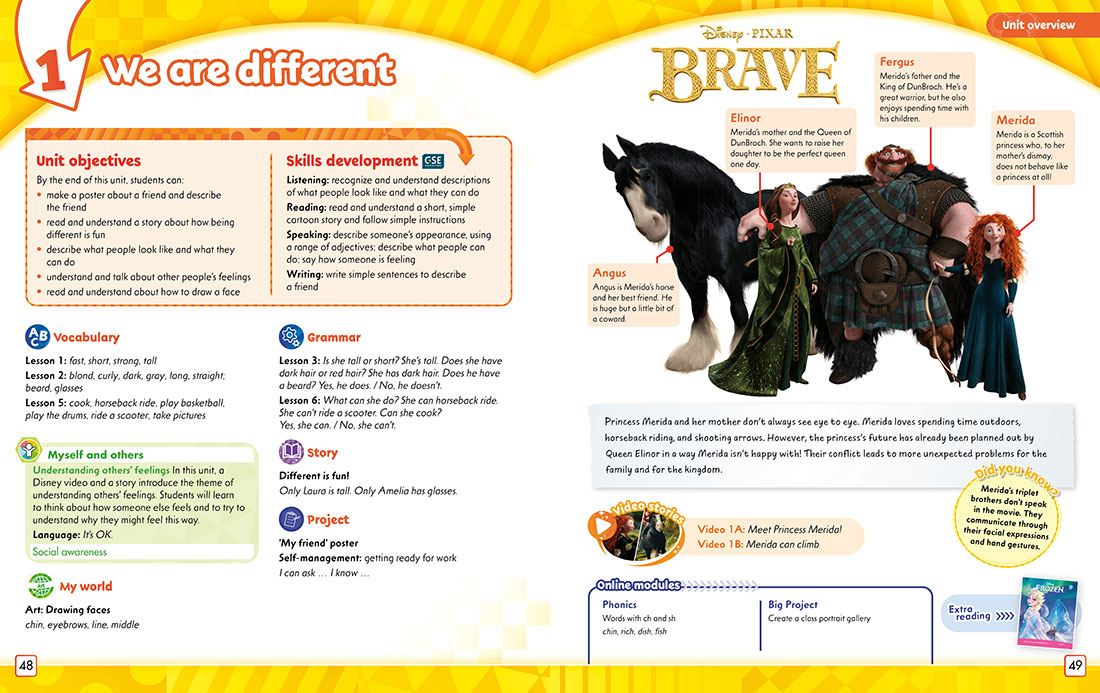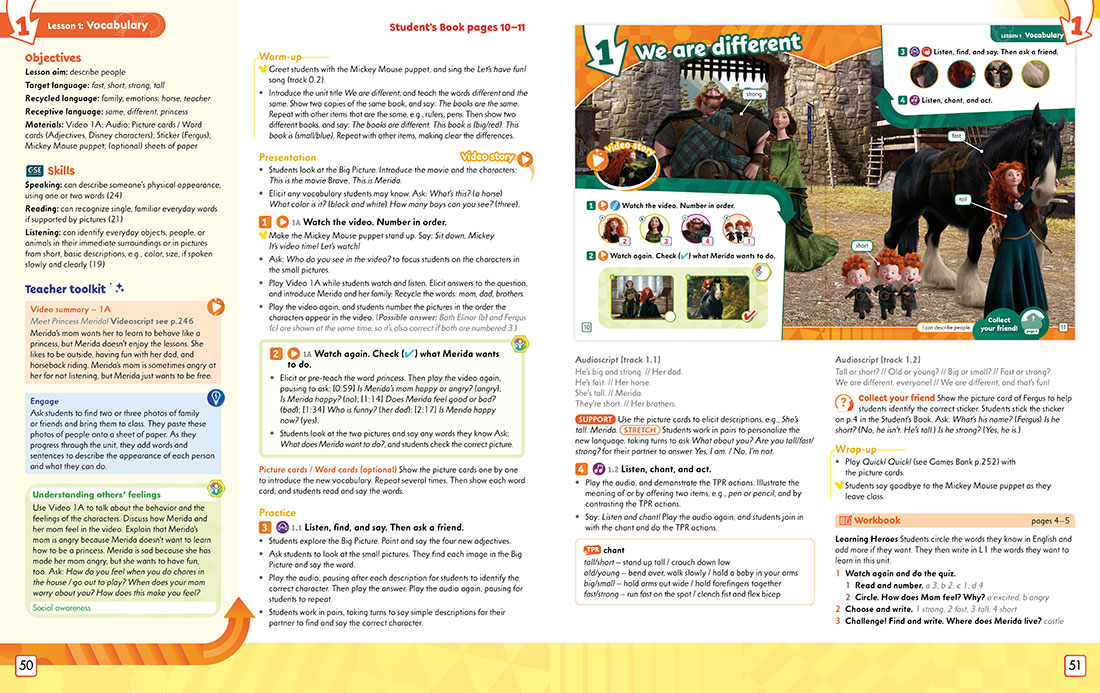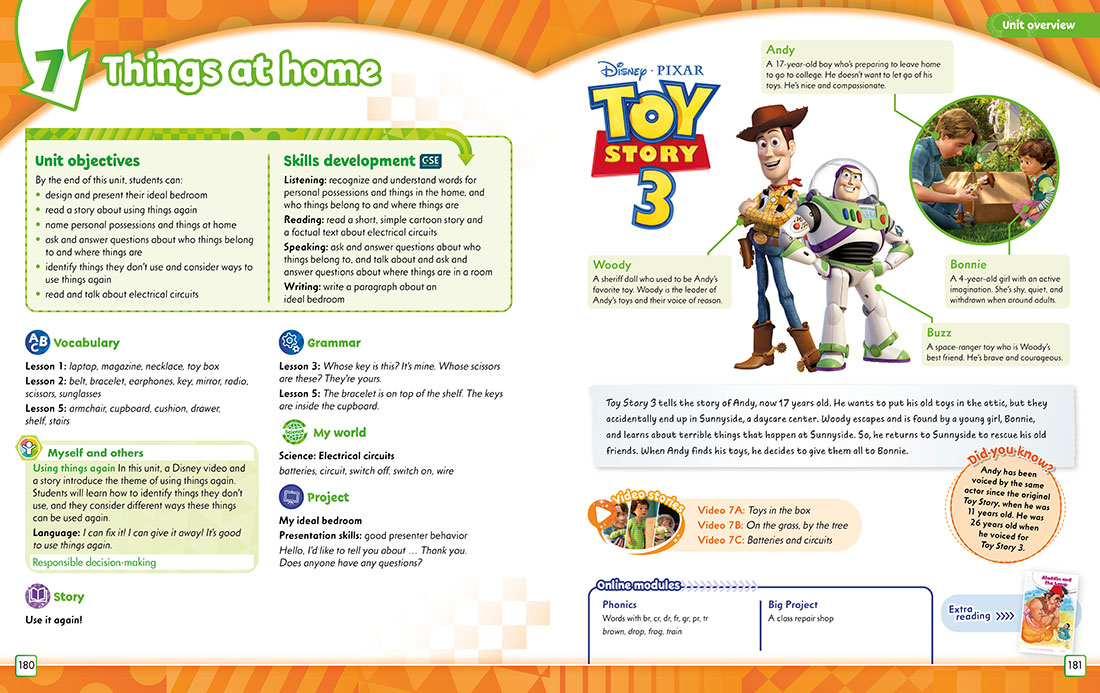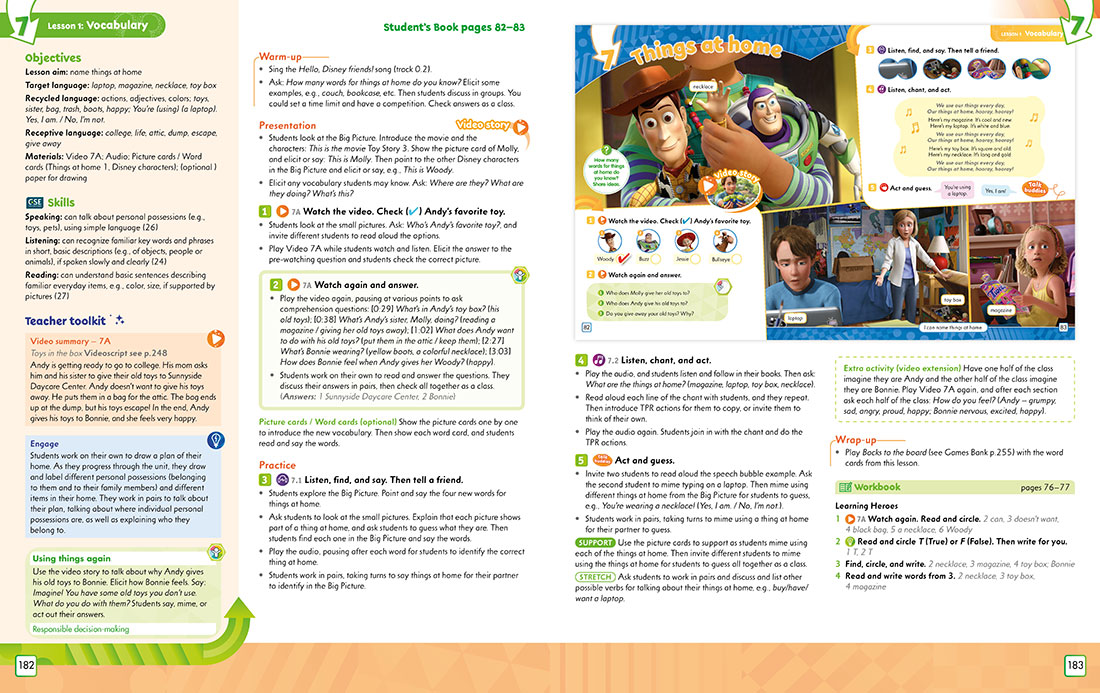 Alongside the use of Disney assets, we worked with artists to create attractive illustrations to accompany exercises and Story spreads in the Student Books. With a primary focus on social and emotional learning, we worked closely with the artists to commission dynamic and emotive characters that learners could relate to.
Use the slider below to see how the artwork developed from rough sketches to fully coloured final artwork.